The Takeaway
Ohio Town Confronts Heroin Epidemic with Misdemeanor Charges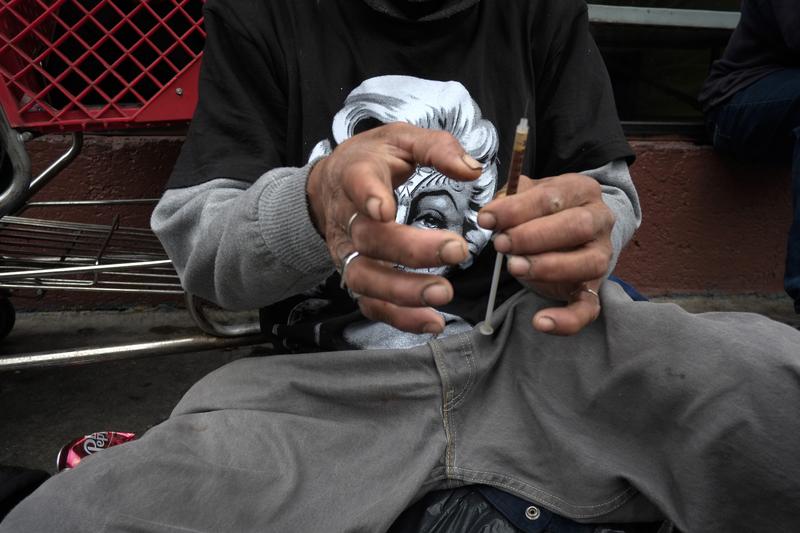 Click on the 'Listen' button above to hear this interview.
When it comes to overdose deaths, Ohio leads the nation. In all, one in nine overdose deaths in The Buckeye State are related to heroin. Overall, in 2015, the Centers for Disease Control found that heroin overdoses there had tripled over the course of five years.
As legislators, law enforcement officials, and citizens try to find ways to battle the ongoing epidemic, the community of Washington Court House — a small city between Cincinnati and Columbus in Fayette County — is trying a new tactic to confront the heroin epidemic.
Overdose victims who are revived by police or paramedics with the drug Naloxone can now be charged with a misdemeanor for "inducing panic." The charge is punishable up to 180 days in jail and a $1,000 fine.
Barry Bennett a paramedic and executive director of the Pickaway Area Recovery Services, which runs the Fayette Recovery Center and Fayette Women's Residence Program, discusses the push to prosecute people who have overdosed.