Officials Promise Brooklyn Housing Court Will Finally Move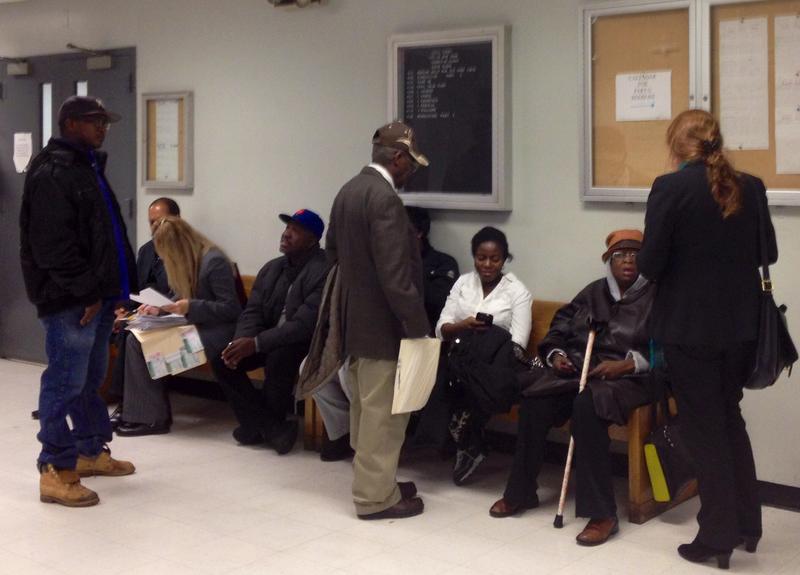 The de Blasio Administration announced that it will relocate Brooklyn's cramped housing court. For decades, litigants and others who had to visit the building at 141 Livingston Street complained about sub-standard conditions.
"The elevators are so bad that it's almost unusable. People get stuck," said attorney John Vitarelli. "The judge wants you on time but you got an hour line."
Vitarelli said he advises clients to allow plenty of extra time so they can deal with the layers of obstacles before actually arriving in the courtroom.
Stacy Cumberbatch, Commissioner of the Department of Citywide Administrative Services, said the city is eyeing 210 Joralemon Street as suitable new spot but the relocation would likely take up to five years. The building currently serves as Brooklyn's Municipal Building and would require capital construction and the relocation of several city agencies.
In the meantime, Cumberbatch said officials are planning to renew the lease at the current site so that court functions aren't interrupted. She said she became familiar with the place as an attorney.
"They've been complaining about the building since its inception," she said. "It's an office building. It was never built to be a courthouse."
Officials said once they sign the lease, they plan to pressure the landlord to improve conditions at Livingston Street.
DCAS Deputy Commissioner Ricardo Morales said he understands some are skeptical that the move will really happen, but that city officials are committed to providing a space that's "dignified and acceptable to the citizens."