As Officer Prepares to Testify, Graham and Garner Families Unite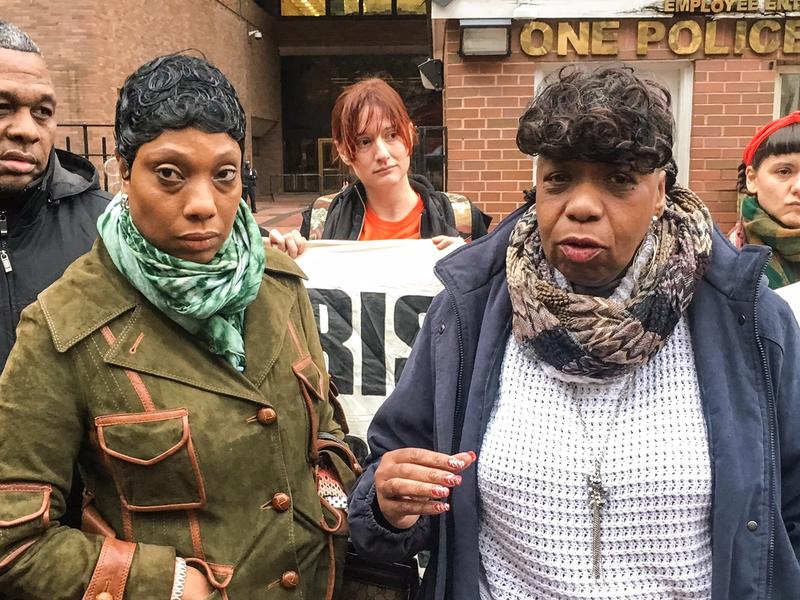 Richard Haste, the police officer who shot and killed unarmed black teenager Ramarley Graham, is expected to testify in his own defense at a disciplinary trial this week. An attorney for Haste said he believed Graham had a gun, and that he didn't obey police orders before the shooting.
Graham's family and friends have been attending the trial this week. His mother, Constance Malcolm, said she feels like it's her son who's on trial.
"It hurts me to hear people say my son was running. My son was never running," she said, during a break in the proceedings Wednesday. "He didn't run from nobody. He didn't run from cops...he didn't commit any crime."
Last spring, federal authorities ended their investigation into Graham's case, saying there was "insufficient evidence" to pursue charges. His family is hoping Haste will be fired as a result of this week's trial.
Graham's family is also getting support from others who lost loved ones at the hands of police. Gwen Carr, the mother of Eric Garner, joined Malcolm at the trial Wednesday to show support.
"We have to stop this. We have to take a stand," she said. "If we don't speak for our sons, who will?"
Garner was killed after being placed in a chokehold by a police officer. Federal authorities were looking into the case, but with a Donald Trump administration taking over, its future remains unclear.
Carr said she isn't giving up. "I'm just going to remain hopeful that justice will prevail, and we will get a fair decision," she said. "That's all I can do at this point.