Soundcheck
Of Montreal: An Exuberant And Twangy Pop Spectacle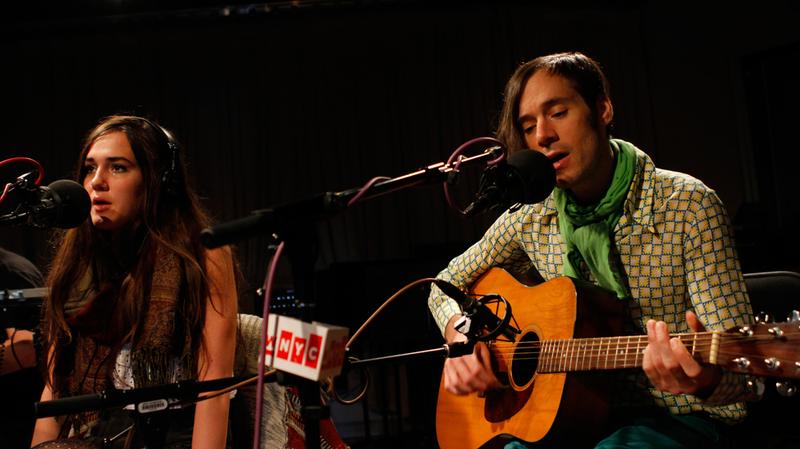 Since he founded the band over 15 years ago, Kevin Barnes has shaped Of Montreal into an exuberant indie pop powerhouse, incorporating psychedelia, funk, and electronic music into a quirky and distinctive brand of pop. But for the group's just-released 12th full-length album, Lousy With Sylvianbriar, Barnes turned to another influence: Late '60s and early '70s counterculture.
And rather than isolating himself in the process of conceiving the album, Barnes moved to San Francisco to immerse himself in the world where counterculture was most prominent. Those influences are readily apparent on Lousy With Sylvianbriar: The record drips of flower power pop sentiment while retaining all the idiosyncrasies that make Of Montreal a beloved indie mainstay.
For more photos, visit Soundcheck's Tumblr page.
Set List:
"Fugitive Air"
"Colossus"
"Raindrop in My Skull"
Of Montreal plays Music Hall of Williamsburg tonight.