The Takeaway
Obama's Farewell Trip to Asia Rife With Symbolism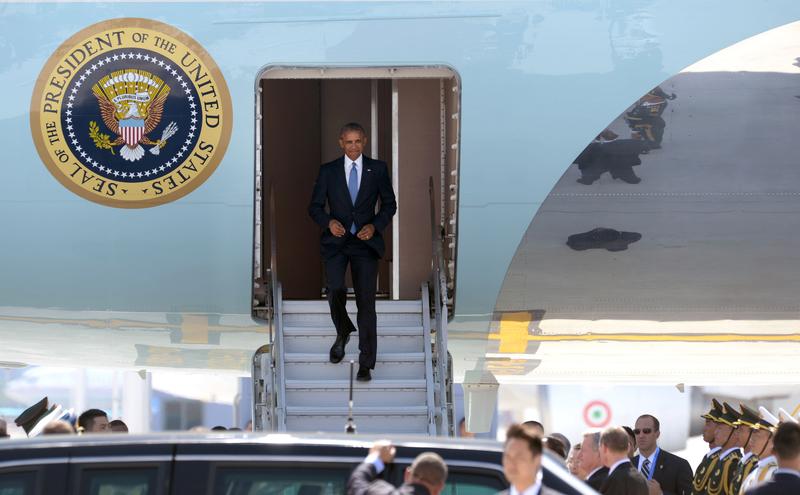 Click on the 'Listen' button above to hear this segment.
Barack Obama is rounding out what will likely be his final trip to Asia as president with a three-day visit to the tiny communist nation of Laos. He flew to the nation's capital of Vientiane where he met with new President Bounnhang Vorachi, but Obama is also attending a meeting with the Association of Southeast Asian Nations (ASEAN).
Obama is hoping to strengthen U.S.-Laos relations, a move that is designed to counter China's growing dominance in the region. But this trip will also give him an opportunity to close a dark chapter shared between the two countries. The Vietnam war spilled over into Laos in the 60s and 70s — the U.S dropped an estimated 2 million tons of bombs on the country — but Obama has pledged to commit more money to clean up the estimated 80 million unexploded munitions that still maim approximately 10,000 people a year.
Though he's offering an olive branch, Obama must also raise concerns about human rights abuse allegations in the one-party communist state, including the disappearance of Sombath Somphone, an internationally-acclaimed community development worker and activist who has been missing since 2012.
Phil Robertson, deputy director of the Asia division of Human Rights Watch, discusses the significance of Obama's trip to Laos, and the challenges ahead.
Though the world is watching Obama's trip to Laos, the president also traveled to Hangzouh, China this weekend for his tenth — and last — G-20 summit, where he joined international leaders to discuss the world economy and global climate change.
But as soon as President Obama landed on the tarmac in Hangzhou, the Chinese refused to roll up a stairway — the kind generally reserved for heads of state — to Air Force One. President Obama was forced to use a smaller, less stately staircase in the hull of the airplane. And though the president would later not make much of it himself, it's just one gesture indicative of the sometimes antagonist but essential relationship between the United States and China.
Rodger Baker, the vice president of strategic analysis at Stratfor, a geopolitical intelligence firm, analyzes the state of relations between U.S. and China. 
Click on the 'Listen' button above to hear our full conversation with both Phil Robertson and Rodger Baker.