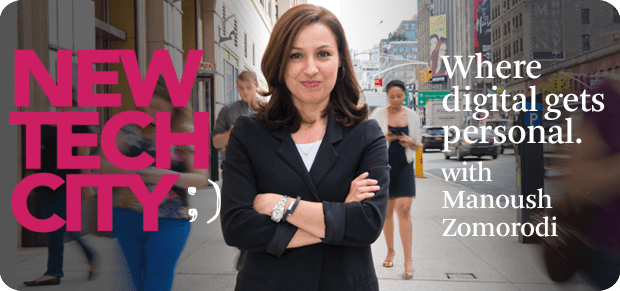 Episode #53
Obamacare and the Biometric Bracelet Experiment
Will Obamacare make employers more nosey? And the tech scramble to cash in.
Wednesday, September 25, 2013
On October 1, states launch their online exchanges where people can choose their health care plans. But Eric Molinsky discovered it's a last minute scramble at the tech companies trying get the sites up and running in time.  
Also, New Tech City Host Manoush Zomorodi talks to Cyrus Massoumi, founder and CEO of ZocDoc, who says Obamacare is a big opportunity (read, profits!) for tech companies that focus on health care.
And Stan Alcorn profiles Tasting Table, where employees wear UP by Jawbone bracelets that track their daily activity minute by minute. For the company, it's about wellness and community; in the future, however, other employers could use it to monitor employee activity – or time on the couch – and tie it to health care premiums.

The carrot is up to 30 percent off your monthly premium if you join an eligible "workplace wellness" plan.

The Affordable Care Act has been contentious, confusing and abstract, but that might change on October 1 when states are required to launch websites where people can chose among different health plans.