The Takeaway
What You Need to Know About Obama's Visit to Vietnam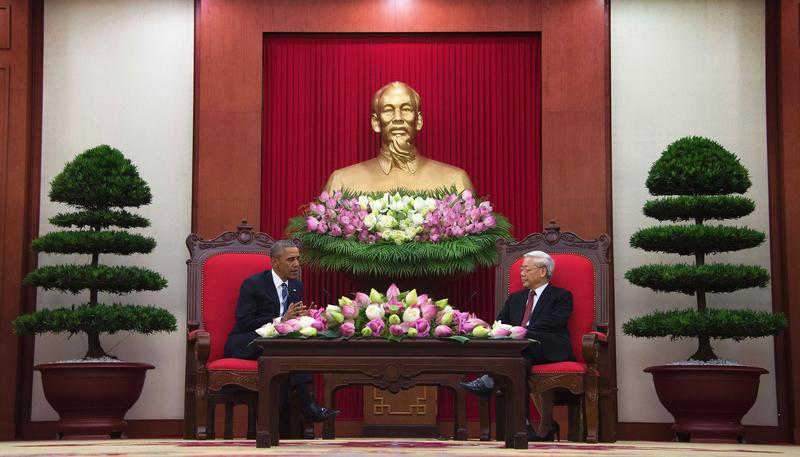 Click on the 'Listen' button above to hear this interview.
On Monday, President Obama arrived in Vietnam for his first diplomatic visit to the country and announced that the U.S. would end a decades-old weapons ban that's been placed on Vietnam. The policy change will allow the Vietnamese to buy American arms and military technology — Vietnam currently purchases weaponry from their longtime ally, Russia.
The Obama Administration is hoping the president's visit will expedite the ongoing reconciliation process between the two nations, and that the easing of restrictions will give Vietnam a competitive advantage against an exceedingly territorial China.
Obama's visit has been complicated by Vietnam's questionable civil and human rights record, though he has been invited to meet with pro-democracy groups within the country. It's the third time a sitting president will visit Vietnam — Bill Clinton was the first to do so in 2000, and former President George W. Bush visited in 2006. 
Edward Miller, a professor of history at Dartmouth College and author of "Misalliance: Ngo Dinh Diem, the United States, and the Fate of South Vietnam," discusses what we can expect from the president's visit.