Obama at United Nations; Expect Street Closures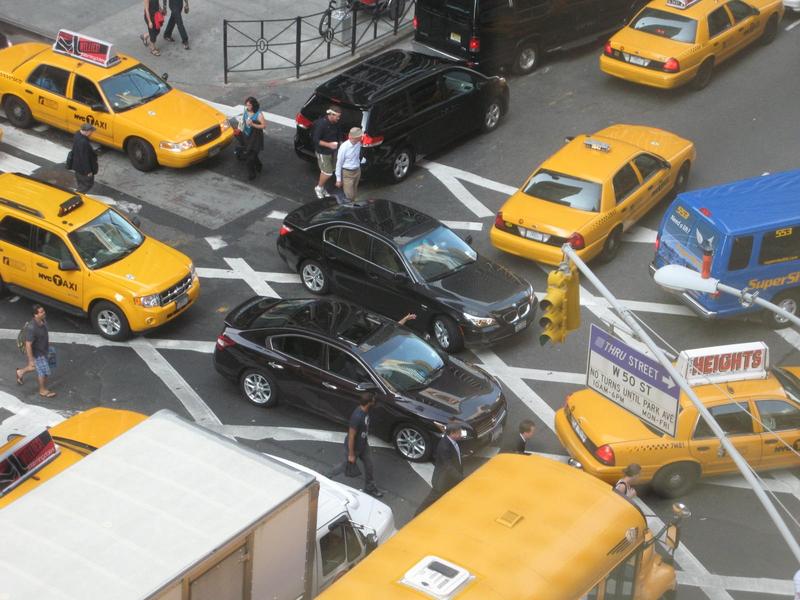 President Obama is in town for the U.N. General Assembly, so expect plenty of street closures and traffic tie ups. Here's what you need to know to navigate the East Side.
According to traffic expert Sam Schwartz, aka 'Gridlock Sam,'  the worst day of the week will be Tuesday. Large portions of Manhattan's East Side will be intermittently shut down, including parts of First Avenue, a number of crosstown streets, and sections of the FDR Drive.
"This year could be worse than usual with all the turmoil in the world meaning extra security, snakelines of long motorcades and plenty of street demonstrations," said Schwartz. "When streets are 'frozen' nothing but the motorcades move; even a Citi Bike won't get you through the morass."
The president is scheduled to meet with former President Bill Clinton later Tuesday at the Clinton Global Initiative to discuss the Affordable Care Act.
Nor will you find a Citi Bike near the U.N.: the bike share program tweeted it has deactivated several stations through Wednesday.
The NYPD has the full list of street closures here. The schedule for Tuesday is below.
The following streets in the vicinity of the United Nations will continued to be closed to vehicular traffic:
1st Avenue from 42nd Street to 48th Street. The tunnel underpass from 41st Street to 48 Street will remain open passenger cars. Trucks and other large vehicles will not be able to access until the end of each day's session.
44th Street from 1st Avenue to 2nd Avenue
45th Street from 1st Avenue to 2nd Avenue
46th Street from 1st Avenue to 2nd Avenue
49th Street from 3rd Avenue to Lexington Avenue
The following streets will have one traffic lane dedicated to emergency vehicles for the duration of the General Assembly:
42nd Street from 1st Avenue to 5th Avenue
57th Street from 2nd Avenue to 5th Avenue
2nd Avenue from 41st Street to 57th Street
The following will be closed to vehicular traffic beginning at approximately 5:00 a.m.:
42nd Street from the FDR Drive to 2nd Avenue
42nd Street Exit and Entrance Ramps of the FDR Drive
Please note: These areas will reopen each evening after the day's session.
On Tuesday the FDR DRIVE will subject to intermittent closures:
Southbound at 63rd Street
Northbound at South Ferry
Additional intermittent closures to vehicular traffic for Tuesday include:
50th Street from Park Avenue to 1st Avenue
1st Avenue from 42nd Street to 50th Street