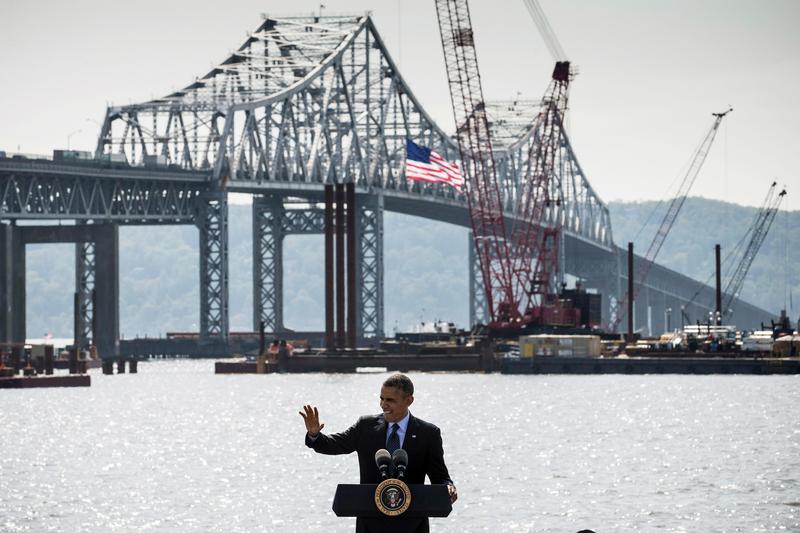 With the White House projecting the Highway Trust Fund will run out of money this summer, President Barack Obama visited the Tappan Zee Bridge to press Congress for a solution.
"If they don't act by the end of the summer, federal funding for transportation projects will run out. Will run out," he said. "There will be no money. The cupboard will be bare."
The president said he wasn't willing to wait for Congress, though. Citing the fast-track permitting project used to get the new Tappan Zee Bridge off the ground, he said "we're cutting bureaucratic red tape that stalls good projects from breaking ground."
Replacing the 50-year old bridge, he said, was long overdue. "At times, you can see the river through the cracks in the pavement. Now, I'm not an engineer, but I figure that's not good."
He added the country was risking its economic supremacy by neglecting roads and bridges. "Nearly half our people don't have access to transit at all," he said.
Thanks to all who made this day possible. Wonderful Picture. Majestic and grand just like New York State pic.twitter.com/VXVTiaBR0H

— The New NY Bridge (@NewNYBridge) May 14, 2014
Read more about the White House's infrastructure plans here.