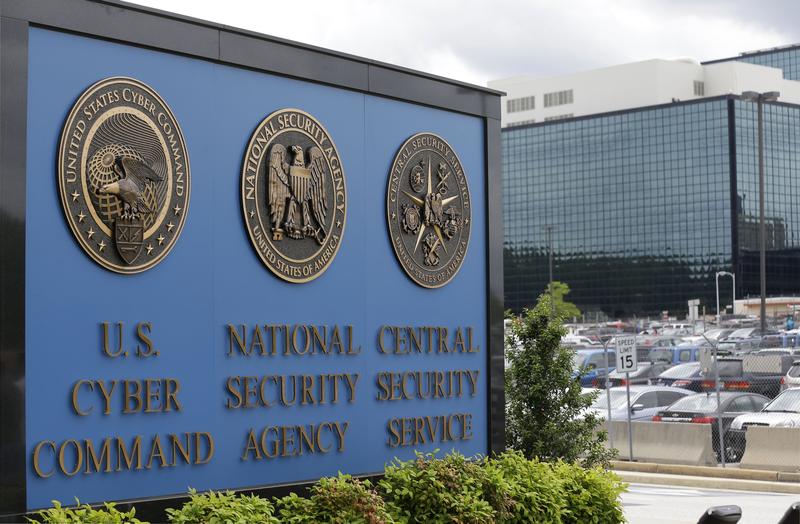 Summary
Last week, the Obama administration issued rule changes to Executive Order 12333, granting the National Security Agency unprecedented power to share raw surveillance data with the 16 other government intelligence agencies -- just in time for the inauguration of President Trump. Bob speaks with Nate Cardozo, senior staff attorney on the Electronic Frontier Foundation's digital civil liberties team, about what this means for surveillance in the age of Trump.
Song:
Purple Haze by Kronos Quartet
Transcript
BROOKE GLADSTONE: This is On the Media. I'm Brooke Gladstone,
BOB GARFIELD: And I'm Bob Garfield. With Donald Trump newly inaugurated as the 45th president of the United States, he comes in riding on campaign promises to zealously protect the homeland, which he named as one of the many catastrophic incompetencies of the Obama administration.
[CLIP]:
PRESIDENT TRUMP: The Obama administration, with the support of Hillary Clinton and others, has also damaged our security by restraining our intelligence gathering, and we have just no intelligence gathering information….
[END CLIP]
BOB GARFIELD: Well, not only did Obama nicely tidy up the White House for the new first family, he left quite a housewarming present. Under 11th hour rule changes to Executive Order 12333, the National Security Agency has been given unprecedented power to share raw surveillance data with the 16 other government intelligence agencies. Nate Cardozo is a senior staff attorney on the Electronic Frontier Foundation's Digital Civil Liberties Team. Nate, welcome to OTM.
NATE CARDOZO: Thanks for having me.
BOB GARFIELD: Order 12333, what is its significance?
NATE CARDOZO: So 12333 was originally enacted by President Reagan back in the '80s and it is the authorization for the American intelligence community, which is all of our intelligence services, collection of non-US person data. When they want to wiretap the entire country of the Bahamas, which happened, it was done under 12333. When the NSA wanted to collect every cell phone call in Iraq and Afghanistan, it was done under section 123333. It's very convenient in that it doesn't require any court intervention. It doesn't require any statutory basis. It has very little reporting requirements to Congress or an Inspector General. The only caveat is that Americans can't be the target, supposedly, of collection under 12333.
But Americans can be the target through the back door. This is what's called the backdoor search problem. If data is collected under 12333, Americans' names can be run through the database of that collected data, without going to court and getting a warrant.
BOB GARFIELD: And what's changed?
NATE CARDOZO: Well, until this rule change went into effect, the only agency that had access to the raw unfiltered signals intelligence collection was the National Security Agency. This is a lot of the material that we saw glimpses of in the Snowden documents, this is the sort of material that, you know, back in the old days when the NSA would tap a Soviet submarine fiber-optic cable, the intelligence analysts sitting within NSA got to look at it. No one else got to see the unfiltered data. That all changes.
BOB GARFIELD: Now, going back 9/11, remember the connecting-the-dots problem, where one agency didn't know what the other agency was doing and failed to see a terror plot hidden, more or less, in plain view. It seems to me that if you're looking at the glass half full, you would see this as giving the government the ability to suss out conspiracies better than it previously had, no?
NATE CARDOZO: Perhaps but, of course, the NSA has already been permitted to share this kind of data with anyone who it deems necessary to see it. FBI, DHS, DEA have all had access to this kind of data since the collection started. Now what happens is not just the NSA, whose job it is to look out for the national security of the United States, but also organizations like FBI or DEA, who are domestic law enforcement organizations, get to see this raw unfiltered data, which includes collection on an unknown but massive number of Americans. This is not purely foreign intelligence information. This is information that may include my emails, your phone calls, all of our text messages, especially if they're going abroad. And depending on how the information is collected and depending on where the collection sites are - of course, all of that's top secret, as well - selections of that data can now go to law enforcement without passing through NSA first, and law enforcement is free to sift through all the stuff collected without a warrant, without even a judge's signature and look for evidence of Americans committing crimes.
BOB GARFIELD: Now, there is a really bizarre provision, it seems to me, [LAUGHS] in this order and that concerns what a police agency is entitled to reveal about its source of information. It gets a hot tip from the NSA and commences an investigation, makes an arrest, but cannot cite the intelligence as probable cause for commencing the investigation. So what does that do to a legal case against a criminal defendant?
NATE CARDOZO: Well, it makes defending said cases quite hard. That process has a, a nickname in the intelligence community. It's called parallel construction. And we at the Electronic Frontier Foundation and our friends at ACLU believe that parallel construction is illegal and unconstitutional. There are documented cases of Americans who have been prosecuted based on information collected without a warrant by the NSA. And the fact that the prosecutions were based on warrantless collection was hidden, not just from the defendant but from the judges, as well, at least at the beginning of these cases. A little bit of that changed after Snowden. We think that process is a blatant abuse of the NSA's collection capabilities.
BOB GARFIELD: Now, the Obama administration had a rather uneven record on issues of transparency and privacy surveillance, and so forth.
NATE CARDOZO: Mm-hmm. [AFFIRMATIVE]
BOB GARFIELD: But I'm very curious as to what prompted it to make this rule change on the very eve of the Trump presidency.
NATE CARDOZO: Well, frankly, inertia. This rule change was proposed a year ago. It was first reported by Charlie Savage in the New York Times in February of 2016. And it's taken this long to get the rules finalized. My presumption was that the National Security Council and the NSA assumes that this rule change would be coming into effect as President-elect Clinton was preparing to take power. One argument that I've heard from people in the national security establishment is that civil libertarians should be happy that this rule change is going into effect now, just before Trump gets his hands on the national security community. The theory there is that this rule change is better than what Trump would have put in.
That may be true but it is cold comfort to civil libertarians like myself that this rule change is bad but not as bad as what Trump might have otherwise done. Of course, there's nothing preventing Trump from simply making the rules even worse than they are today.
BOB GARFIELD: Now, you've told me about 12333 based on what you know, but you can't tell us what you don't know because portions of it are redacted.
NATE CARDOZO: One of the most disturbing redactions is in the list of reasons that someone can be targeted for collection under 12333. The second reason is that you're an agent of a foreign power. The third reason is that the collection might have some foreign intelligence significance. But what's the first reason? We don't know. We don't know the primary reason for targeting under this authority. We're talking about how much data this is potentially opening up to domestic law enforcement agencies who didn't have it before and we don't even know the first thing about who's being targeted under 12333.
BOB GARFIELD: Nate, thank you very much.
NATE CARDOZO: Thanks, Bob.
[MUSIC UP & UNDER]
BOB GARFIELD: Nate Cardozo is a senior staff attorney on the Electronic Frontier Foundation's Digital Civil Liberties Team.
BROOKE GLADSTONE: A final thought on schadenfreude. It's been a go-to emotion for many in recent days.
[CLIP]:
STEPHEN COLBERT: Things are so bad in the inaugural planning that not one DC-area marching band has applied to march in Trump's inauguration parade.
[AUDIENCE LAUGHTER]
And, you know…It's all very sad. Paul Anka and Jennifer Holliday also backed out. So far the only celebrity who hasn't backed out of the inauguration is Donald Trump himself, but –
[LAUGHTER/END CLIP]
BROOKE GLADSTONE: Even on Friday, New York Magazine, a bona fide member of the snarky set, among whom we must count ourselves, favored the new president's echo of the Batman villain Bane.
[CLIPS]:
PRESIDENT TRUMP: Because today, we are not merely transferring power from one administration to another or from one party to another, but we are transferring power from Washington, DC and giving it back to you, the people.
[CROWD CHEERING]
TOM HARDY AS BANE: The oppressors of generations who have kept you down with myths of opportunity, and we give it back to you, the people.
[END CLIP]
BROOKE GLADSTONE: Funny, but if we've learned anything this past year it's that though the most powerful man in the world is prickly, he's also impervious to jokes. In fact, they may make him stronger. I'm not calling out the comics. That's their job. But the American majority had better stop snickering, or the last laugh may be on us.
BOB GARFIELD: That's it for this week show. On The Media was produced by Meara Sharma, Alana Casanova-Burgess and Jesse Brenneman. We had more help from Micah Loewinger, Sara Qari, Leah Feder and Kate Bakhtiyarova. And our show was edited - by Brooke. Our technical director is Jennifer Munson. Our engineer this week was Terence Bernardo.
BROOKE GLADSTONE: Katya Rogers is our executive producer. On the Media is a production of WNYC Studios. I'm Brooke Gladstone.
BOB GARFIELD: And I'm Bob Garfield.
[FUNDING CREDITS]