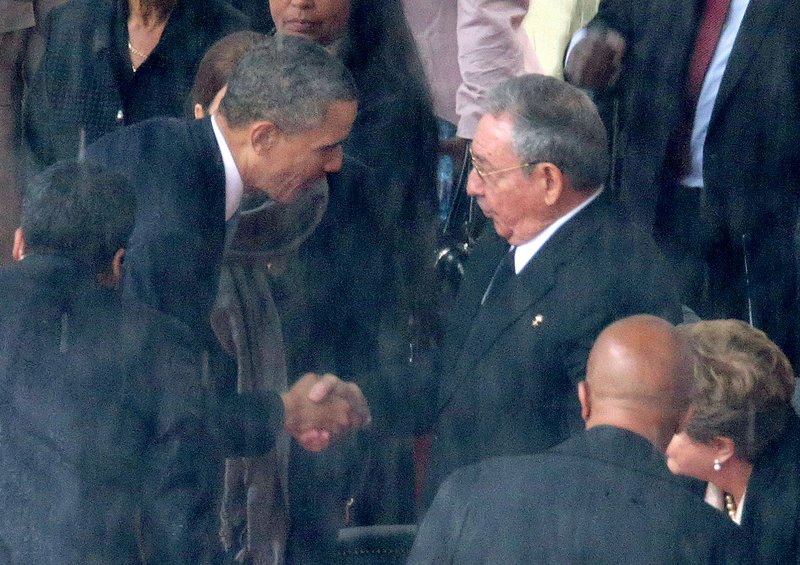 It was a historic coming together—over 60 heads of state gathered in one place to honor the life of former South African President Nelson Mandela. Today's memorial in Johannesburg will also be remembered for an unlikely exchange between President Obama and his Cuban counterpart.
Call it the handshake heard around the world, Raúl Castro was one of the many attending to pay their respects. The U.S. President had a kiss for Brazil's President Dilma Rousseff and a hug for U.N. Secretary General Ban Ki-Moon.
For the President of Cuba? A handshake.
The cold war history of strained relations between the U.S. and Cuba remains potent more than half a century after Raúl's brother Fidel seized power.
Many conservatives in the U.S. reacted quickly and harshly to the handshake. Speaking to the Takeaway's Washington Correspondent Todd Zwillich, Sen. John McCain (R-AZ) likened the exchange to a previous meeting between Neville Chamberlain & Adolf Hitler.
"Why should you shake hands with someone who is keeping Americans in prison?" asked Sen. McCain.