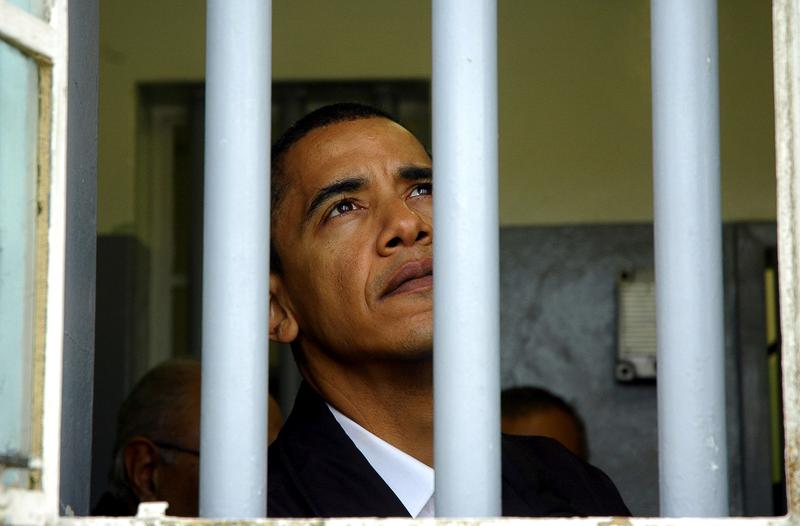 Yesterday President Barack Obama commuted the sentences of eight federal inmates for crack cocaine offenses. Each inmate has been imprisoned for at least 15 years, and six were sentenced to life in prison.
It was the first case of providing retroactive relief to inmates who most likely would be serving shorter terms under current drug laws—laws most recently championed by Attorney General Eric Holder, who has fought to curb mandatory minimum sentences for certain low-level, non-violent drug offenders.
But aside from the eight lucky ones, 500,000 people remain behind bars across the U.S. for drug violations. The U.S. currently holds 25 percent of the world's inmates.
Joining The Takeaway to explain Obama's decision is Mark Osler, a law professor at the University of St. Thomas in Minneapolis, where he runs a law school clinic for commutations.