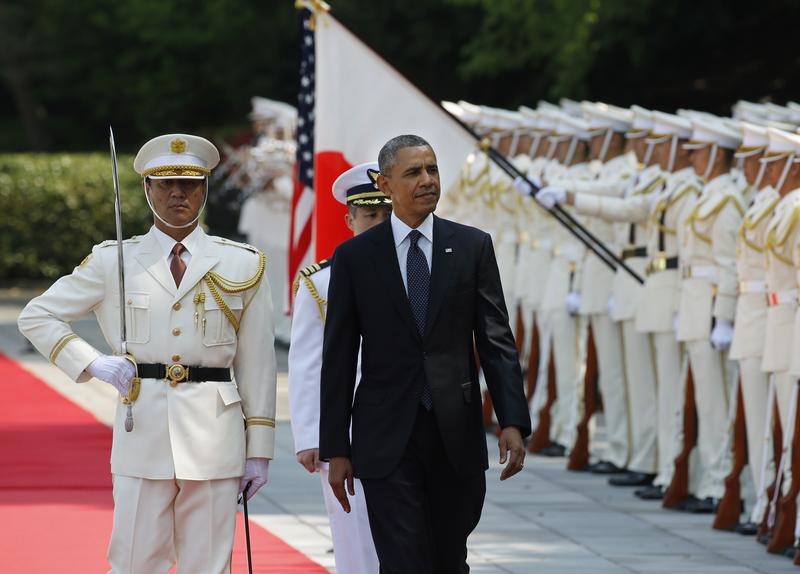 President Barack Obama continues his week-long tour through Asia. Yesterday, the president reaffirmed America's commitment to Japanese security—he explicitly said that the United States was obligated by a defense treaty to protect Japan in the event that there is a military confrontation with China over disputed islands in the East China Sea.
The president is walking a tightrope—he must balance U.S. relationships with China, Japan, and South Korea as a huge trade deal hangs in the pendulum.
The Trans-Pacific Partnership is a gigantic free trade deal between the United States, Canada, and 10 countries in the Asia-Pacific region. The deal, which covers everything from beef and wheat to farm equipment and toys, is central to the Obama's Administration plan in Asia.
But the diplomacy won't get any easier as Obama prepares to travel from Japan to South Korea tomorrow—two allies with a frosty relationship. Their leaders are barely on speaking terms.