US Health Secretary Says Repealing Obamacare Won't Be Easy for Trump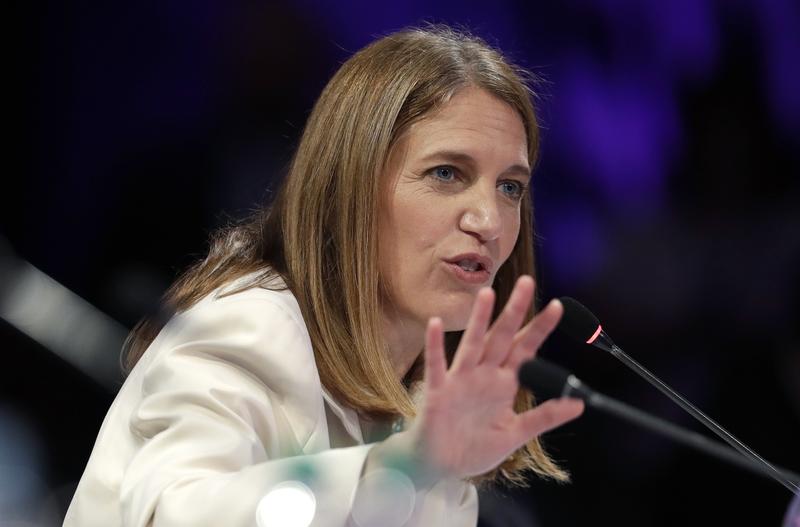 If Sylvia Burwell is losing sleep over the possible end of Obamacare, she's not showing it.
Burwell, the Secretary of Health and Human Services, will only concede to being "disappointed" about Donald Trump's defeat of Hillary Clinton — partly on a platform of overturning the landmark health law.
During a visit to New York City on Thursday, she said she's mainly preoccupied with getting people to sign up for insurance coverage on state and federal health exchanges, following the start of the annual open enrollment period last week.
"Some people still don't know about the marketplaces, and many of them don't know about the financial assistance," she told WNYC. "This is only Year 4 of an entirely new thing, so making sure the entire nation understands what it is and what it isn't is an important part of the hurdle we face."
Burwell doesn't read into Trump's victory as a rejection of the Affordable Care Act. She knows that the almost 50 percent of Americans who voted for him oppose what they think is "Obamacare," but she also strongly believes they support the central tenets of the law, whether they know it or not.
"I don't think I heard anyone say, 'I want to go back to a world with no preexisting conditions.' I don't think I heard anyone say, 'I hope those 20 million people to lose their health insurance.' I don't think I heard anyone say, 'I think annual limits are a good idea,'" she said. "The polling shows that on any of those issues, the American people support them broadly and deeply."
For that reason, she said it will be hard for Republicans to simply overturn the law.
"I don't think Americans want go back to a place where those [newly insured] people would be locked out and denied health coverage," she said. "And I think leadership in our country will hear that."
On the other hand, though, it could be hard for Trump and the Republicans not to use their electoral momentum and unified government to all but discard Obamacare. Well-regarded health insurance consultant and blogger Robert Laszewski said the "repeal" part will be relatively easy: Congress can stop funding the subsidies that people use to buy health insurance and refuse to enforce the individual mandate that requires everyone to be covered.
"The much harder part will be the replacement," Laszewski wrote in his blog, Health Care Policy and Marketplace Review. But he said a plan that combines Trump's imperatives and House Speaker Paul Ryan's priorities will be a starting point, and Senate Democrats will have no choice but to go along, since 23 of them (and two who caucus with them) are up for reelection in 2018.
"If these Democrats fight it, and that arguably results in millions of people thrown off their coverage, they will do so at their peril," he wrote. "The best news here is that defunding and then replacement of Obamacare could ironically set the table for the first real bipartisan legislative effort in a very long time."
Burwell doesn't picture it that way. She believes that Americans will rise up and fight the Republicans' plans, when they understand 21 million Americans could lose coverage and insurance companies could once again reject people with pre-existing conditions or make their insurance prohibitively expensive.
"It is time for us to move beyond the rhetoric and talk about the reality and the facts and the substance — and the substance of what actually has happened for millions and millions of Americans and for what any proposals for change would do to that progress," Burwell said.