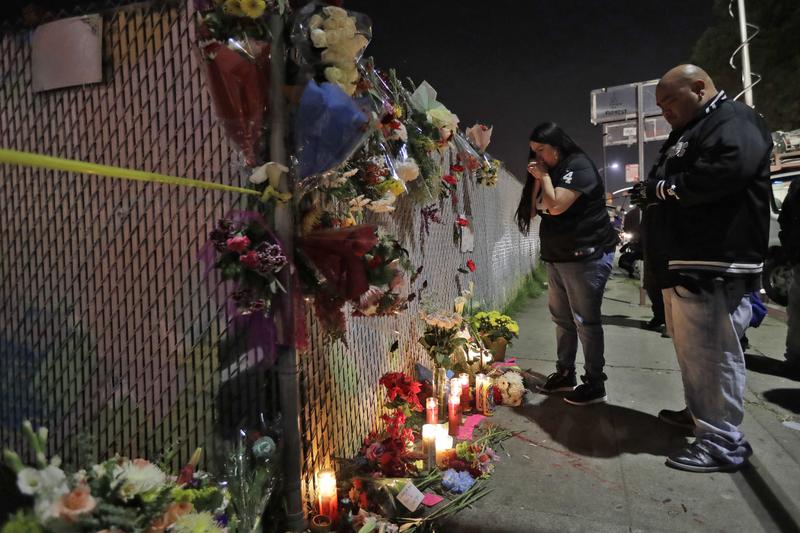 Click on the 'Listen' button above to hear this interview.
The death toll in what officials say is one of the deadliest fires in Oakland's history continues to rise, now with at least 36 victims.  
On Friday night, a fire engulfed an artist live/work warehouse space known as the "Ghost Ship" in the Fruitvale neighborhood during an electronic dance party. The space had been investigated by city officials in the past for illegal internal structures and code violations.  
At least 25 artists lived in the building illegally. Those contacted said they were aware of possible violations but were lured by affordable housing in a real estate market they say they were priced out of. Throughout the weekend, firefighters continued to dig through the remains of the warehouse, which only had two exits.  A criminal investigation was launched on Sunday.  
For details on what happened and what's next, we turn to John Sepulvado, a reporter for KQED in Northern California and morning host of The California Report.