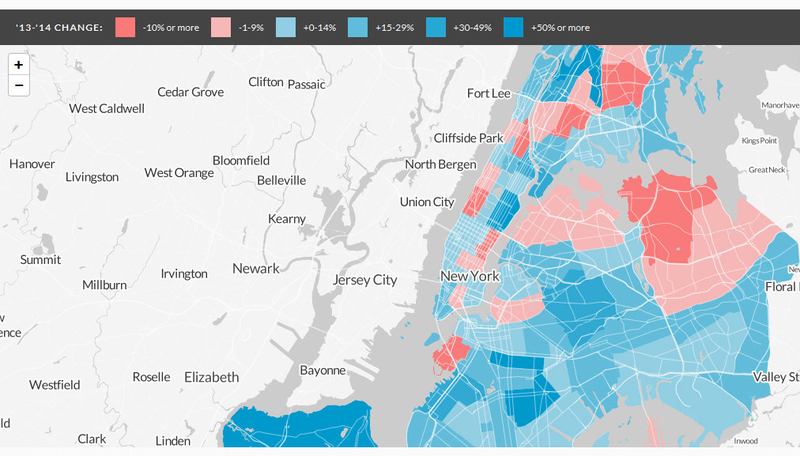 Tickets for dangerous driving are up citywide for the third month in a row.
Ticketing was up in most precincts compared to the first four months of last year. But in some areas, police wrote far fewer tickets than they had so far in 2013. In Red Hook's 76th precinct, officers issued 31 percent less tickets than last year. The precinct also had notably low ticket numbers last month. Ticketing in the Rockaways, on Manhattan's West Side, and in several Bronx precincts were also down for the second month in a row.
Flushing's 109th precinct did show a dropoff from last year's numbers – but it's still one of the most prolific precincts in the city. Officers there wrote more than 1,000 tickets for serious moving violations in April, second only to Midtown South. 
Mayor Bill de Blasio has made traffic enforcement a cornerstone of his Vision Zero initiative to eliminate traffic deaths in New York City.