Report: NYPD Oversight Agency Blunts Its Own Criticism of NYPD's Use of Tasers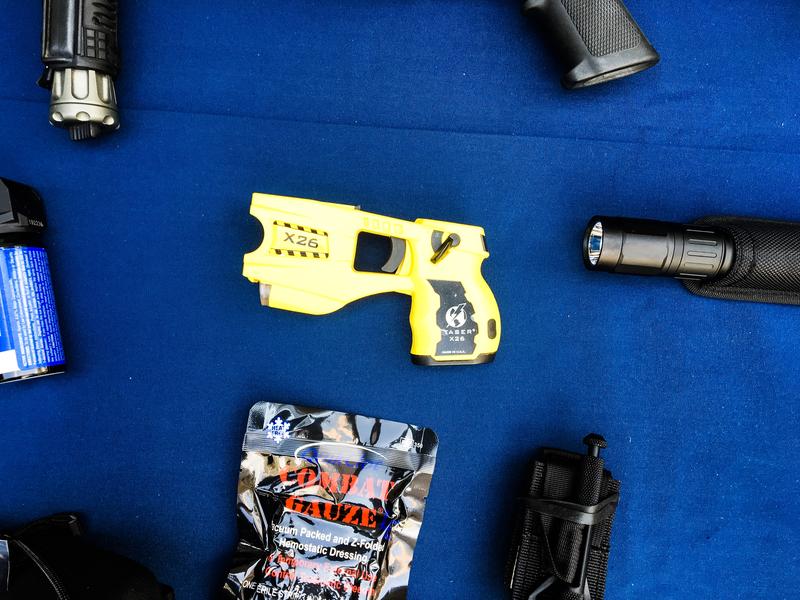 The NYPD's use of stun guns remains a topic of controversy, following the fatal Tasing of a Bronx man in November, and the fatal shooting of a Bronx woman in October. In that second case, the officer was criticized for using his firearm instead of a taser.
In a recent report, an NYPD oversight board appears to have changed its language on the use of stun guns — to be less critical. New York Times reporter J. David Goodman says he noticed quite a few changes between a draft report issued by the Civilian Complaint Review Board and its final version, released in October.
Goodman wrote about the changes this week.
"For an oversight body, you know, the question we have to ask is whether they're truly providing independent oversight and reaching their own conclusions about the agencies that they're overseeing," he said. "City Hall said that they're seeking to have a more collaborative relationship between oversight agencies and the agencies they look at. I'm not sure everyone would agree that that's the best way forward."
In this interview, WNYC's Jami Floyd talks with Goodman about the CCRB report and police use of Tasers.