The Takeaway
NYPD: No Peace on Earth, No Goodwill Toward All Men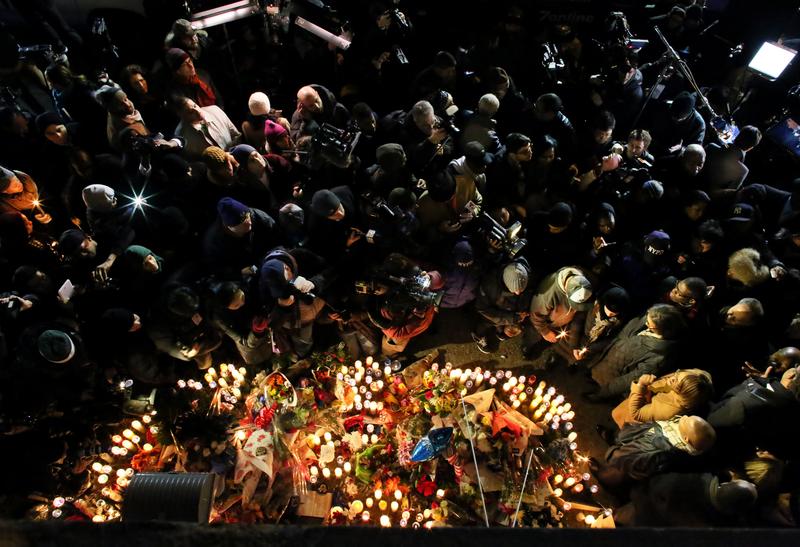 Over the weekend in New York City, a violent crime has turned the holiday season into a moment of anxiety and reflection.
A profoundly disturbed drifter from Baltimore named Ismaaiyl Brinsley shot his ex-girlfriend with a 9-millimeter pistol, boarded a bus to New York City, and ended up in Brooklyn where he targeted two NYPD officers with four shots while they were sitting in their vehicle in the Bedford-Stuyvesant neighborhood on Saturday afternoon.
Officers Wenjian Liu and Rafael Ramos died, and shortly afterward Brinsley shot and killed himself at a nearby subway station.
The tragedy of that violent crime is compounded by the fact that moments before the shooting, Baltimore Police issued a warning that Brinsley was armed, dangerous, and in Brooklyn. But the warning was too late.
The lingering echo of this crime comes from a deranged Instagram post shared by Mr. Brinsley on Saturday: "I'm putting Wings on Pigs today. They take 1 of ours...Let's take 2 of there's #ShootThePolice."
Linking this to deaths of two black men in Ferguson, Missouri and Staten Island, Brinsley has opened a rift between political leaders and police in New York City.
Brigid Bergin, a reporter for Takeaway co-producer WNYC, weighs in on the shooting and explains how the community is coping. 
Steven Thrasher has spent many years writing about New York City for The Village Voice and our partner The New  York Times. He is now a contributing editor at BuzzFeed and a columnist at The Guardian. He says that there is a real lack of political leadership in this situation.