NYPD Dogs Join Search for Washington Mudslide Victims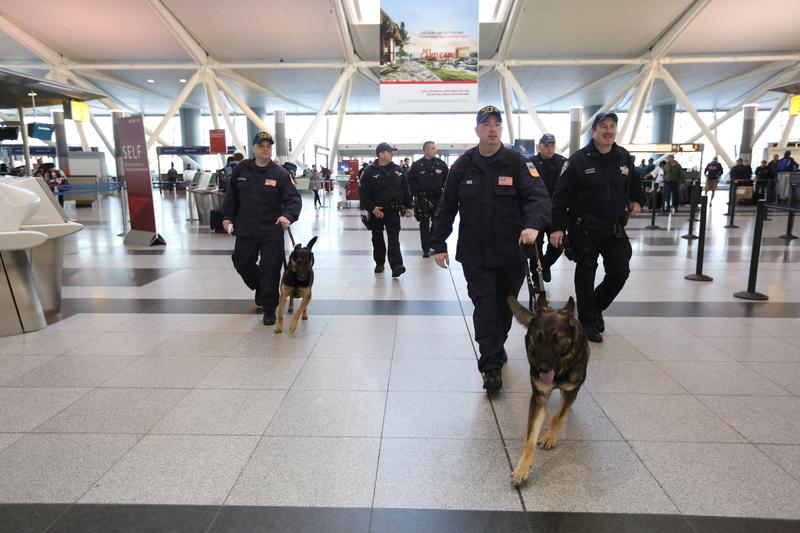 A pair of NYPD Canine Team officers and their partners are on the ground in Washington.
The German shepherds — six-year-old Hondo and three-year-old Timoshenko — flew out of JFK International Airport, accompanied by New York Police Department Detective Patrick Nee and Officer Benjamin Colecchia.
The officers and the dogs are members of New York Task Force 1, which is part of the Federal Emergency Management Agency's National Urban Search and Rescue System.
New York Task Force 1 team members have previously been dispatched to disasters including Hurricane Katrina and the 2010 earthquake in Haiti.
The death toll in the March mudslide now stands at 30.
NYPD Canine Team officers at JFK Airport, en route to Washington State (NYPD)
NYPD Canine Team officers at JFK Airport, en route to Washington State (NYPD)