NYPD Internal Affairs Investigating Chief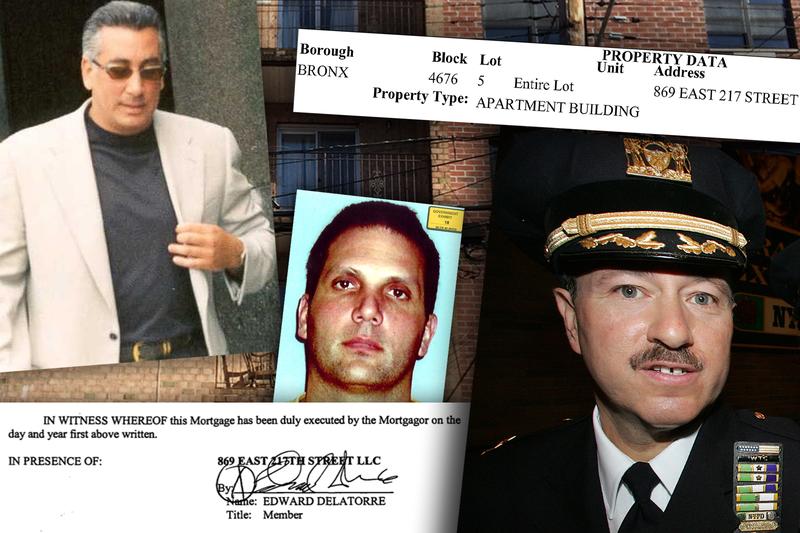 The NYPD has opened an investigation into the outside financial interests of Assistant Chief Edward Delatorre, the top cop on Staten Island.
The investigation follows a WNYC report that Delatorre scooped up four mob-owned or connected properties after federal law enforcement crippled the Bonanno crime family in the late 2000's. That haul includes a bit of mafia history: a property on Robinson Avenue where the gang held induction ceremonies to replenish its ranks. It also includes one complicated series of transactions that resulted in the mob essentially owing Delatorre's wife more than $650,000.
Asked about the story at an unrelated press conference today, NYPD Commissioner James O'Neill said, based on the report,  he "had a discussion with Joe Reznick our Deputy Commissioner of Internal Affairs."
"And we opened up an investigation," O'Neill said.
Outside financial interests are not unique to the police department and city employees who set policy or make spending decisions and are required to file financial disclosure forms with the city's Conflicts of Interest Board each year. That agency has five people to review more than 9,000 forms each year. The NYPD requires about 130 officials to file annually.
Mayor Bill de Blasio praised the COIB but declined to say if it's able to provide enough oversight.
"I think the conflicts of Interest Board is a very high functioning agency in the sense of being able to provide very specific guidance. But I don't know what volume of those requests is coming from the PD," de Blasio said.
The Conflicts of Interest Board's executive director declined to comment. She said her office is barred from talking about matters that aren't the subject of a board finding. A spokeswoman for the Department of Investigation, which oversees the NYPD's Inspector General, also wouldn't talk.
Delatorre's attorney did not respond to a request for comment.