NYPD Includes Officers that Died of 9/11 Illnesses on Wall of Heroes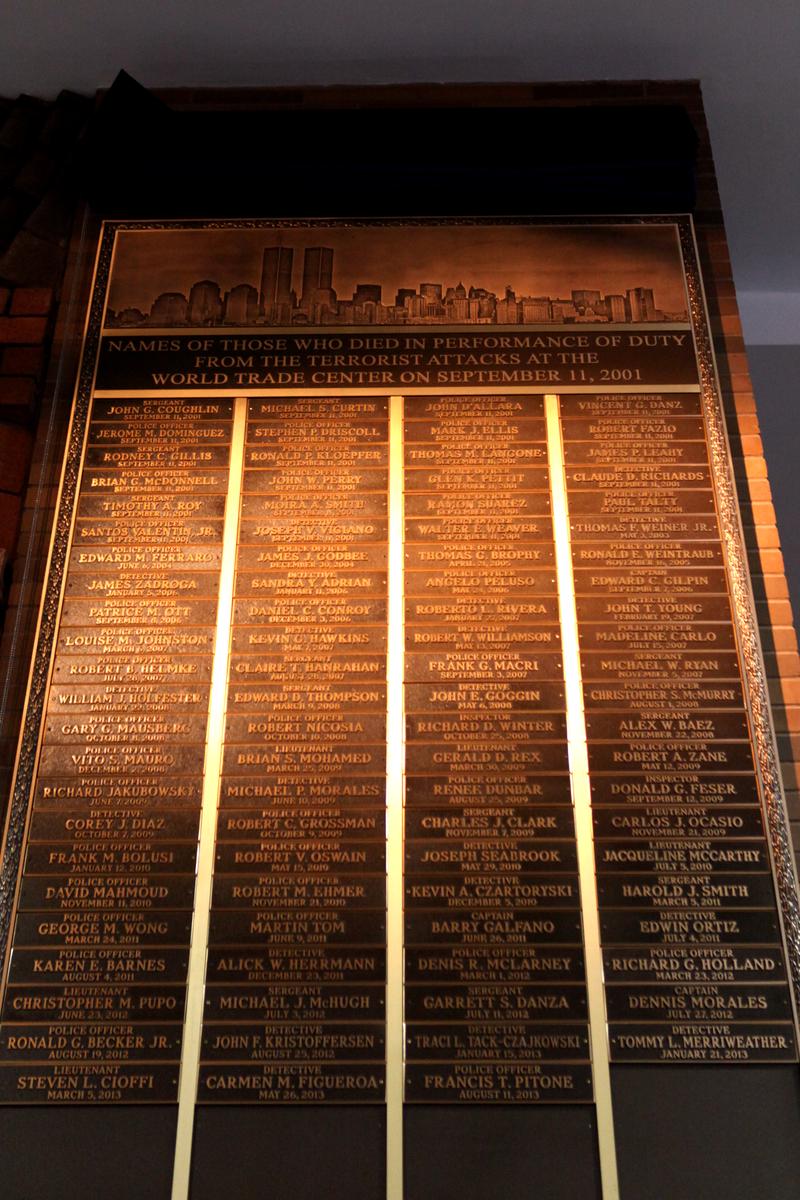 The NYPD is honoring officers who died of 9/11 related illnesses by including their names in its Wall of Heroes at NYPD headquarters on a new plaque. The annual ceremony was held on Friday for officers and their families at One Police Plaza.
Mayor Bill de Blasio honored 14 police officers, 12 of whom died from illnesses related to their work at ground zero. One was a traffic enforcement agent, Kalyanarat Ranasinghe, who was hit by a truck last September. Officer Dennis Guerra died last month from smoke inhalation at a Coney Island housing project.
"You heard in those names not only names of individual heroes but so many people that make up this extraordinary city," de Blasio said. "And that miracle that is New York is exemplified by those individuals."
Sue Baione came in from Michigan to honor her brother, officer Francis Pitone, 55, who died last August after suffering from lung cancer. Baione said she's glad officers who died from illnesses related to 9/11 are being honored. "I just can't believe that people are still losing their lives though the 9/11 illnesses, she said.
In his address, Mayor de Blasio noted the first time the term "the finest" was used to describe the NYPD, was in a New York Times article in 1865. "The finest best organized, best disciplined and most efficient police force in the world," he quoted. "The phrase 'the finest' stuck ever since, and for good reason."
NYPD memorial plaques for officers who died in the line of duty in the lobby at One Police Plaza. (Stephen Nessen/WNYC)