Proposed NYPD Body Camera Policy Focuses on Transparency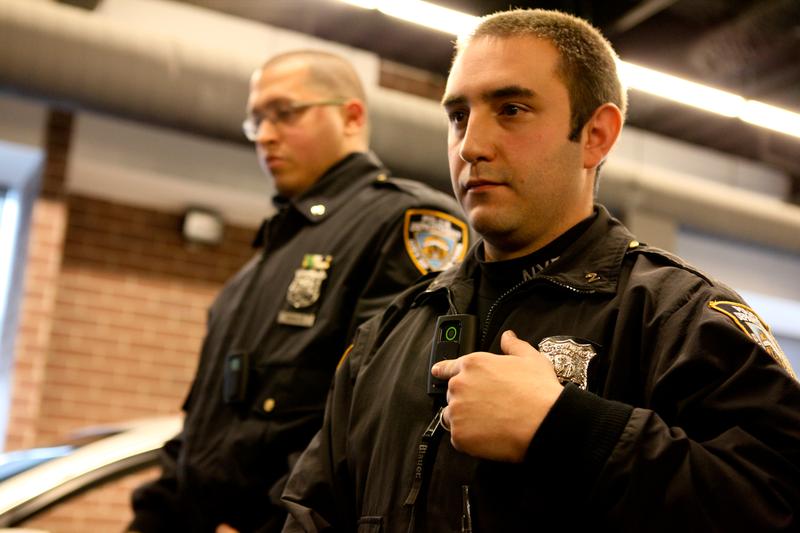 After a year of community outreach and input from organizations including the New York Civil Liberties Union and the Civilian Complaint Review Board, the New York Police Department is proposing a new body camera policy.
Later this month, 1,200 officers across 20 precincts will be fitted with the devices. How the cameras and its footage will be used has been determined with the help of the public.
Barry Friedman, a law professor at NYU and the director of the Policing Project, the organization that shaped the policy-making process, said some 25,000 people, plus 5,000 police officers, filled in questionnaires, parts of which NYPD officials then incorporated in the final proposal.
Friedman told WNYC's Jami Floyd that this kind of public input is unique in the U.S.
"The simple fact of the matter is that the public voice has not been welcomed on the front end of policing when policy is made," he said. "Usually the public weighs in on the back end, after things have gone wrong."
Officers will turn on the camera when they are making an arrest, pursuing a criminal suspect or dealing with a crime scene. The tape will be kept for a year and the public will be alerted when the body camera is on unless it hinders the investigation.
The guidelines must be approved by a federal monitor tasked with overseeing the project. The body camera pilot is connected to a 2013 federal court decision that found the NYPD's stop-and-frisk program violated the rights of minorities.
With reports from the Associated Press.