NYPD Detective and Federal Marshals Shot in Greenwich Village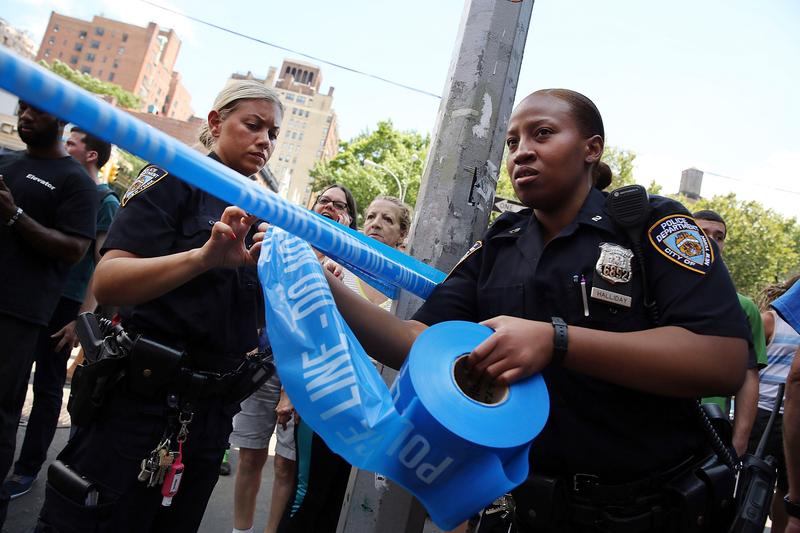 A New York Police Department detective and two federal marshals were shot by a suspected fugitive near a smoke shop on 177 West 4th St. in Greenwich Village on Monday.
The suspect, Charles Mozdir, was killed during the shootout and his weapon was recovered, according to NYPD Commissioner Bill Bratton. Mozdir was charged with child molestation in Coronado, California, according to a spokesperson from the U.S. Marshals office. All three officers were taken to Bellevue Hospital with what officials said are non-life-threatening injuries. 
While details of the case are still developing, Mayor Bill de Blasio said the information he received about the health of the officers seemed positive. "We pray everything we are hearing is true and that these officers will be OK in the long run," de Blasio said. 
The shooting took place just after 1 p.m. as officers of the fugitive apprehension task force attempted to serve a warrant to Mozdir. Mozdir was wanted on five counts of lewd acts upon a child younger than 14 and a charge of attempting to prevent a witness from prosecuting a crime. There was a $1 million bench warrant issued for his arrest on June 15, 2012, after he failed to appear at an arraignment in a San Diego Court.
Mozdir was featured on CNN's "The Hunt with John Walsh." The show's website states that he was accused of abusing a young boy he was babysitting and authorities discovered evidence of child pornography and bestiality on his cellphone and computers.
With reports from the Associated Press.