NYPD Commissioner Bratton to Retire, Replaced by Department Insider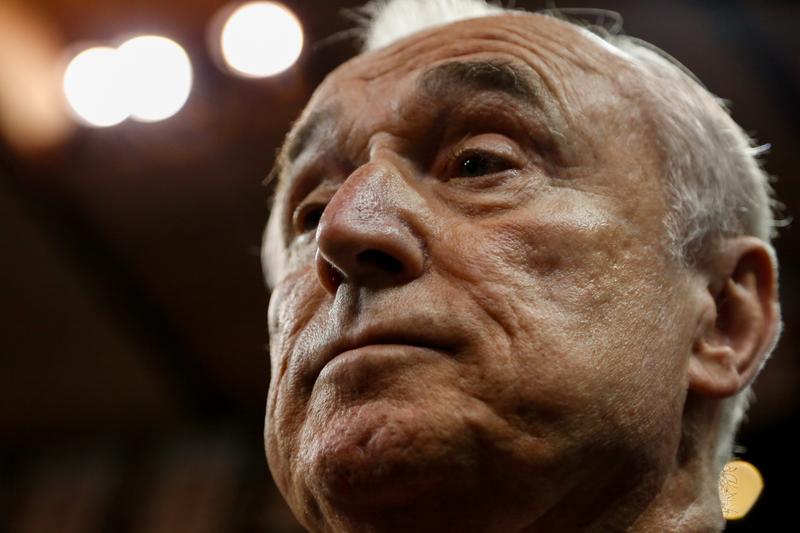 New York City Police Commissioner Bill Bratton is retiring and will be replaced by Chief of Department James P. O'Neill.
Mayor Bill de Blasio made the announcement Tuesday.
Bratton was appointed commissioner in December 2013 by Mayor de Blasio. It is his second stint as commissioner of the NYPD; he was first appointed commissioner under Mayor Rudolph Giuliani in 1994.
Bratton's exit comes just a year before de Blasio completes his first term as mayor.  The top cop made it several weeks ago that clear he wouldn't continue to serve if de Blasio were re-elected. Bratton was one of the mayor's first appointments as he came into office in 2014. 
"I'll miss seeing you every single day. But this friendship, and this deep, deep connection will continue. And I want to thank you for all you've done for the people of New York City," de Blasio told Bratton in front of reporters. 
Bratton is known for helping mastermind what is known as "broken windows" policing, which involves cracking down on low-level, but highly-visible crimes like graffiti, turnstile jumping and public drinking.
The Wall Street Journal reports the 68-year-old Bratton will stay on the job through September in order to ease the transition to a new commissioner. The Journal reports Bratton plans to return to the private sector.
His successor O'Neill is a Brooklyn native and 33-year veteran of the NYPD. He started out as a transit cop in 1983, when murders in the city numbered 1,622. During an emotional speech, O'Neill said his mother, Helen, "taught me the ideals of what good cops should aspire to."
"I love being a cop. I love this uniform. I love what it stands for. Most of the people I know in law enforcement took this job for the same reason I did, to lead lives of significance. They wanted to make a difference in the world," O'Neill said. 
Since his appointment to Chief of Department, O'Neill's focus has been on neighborhood policing and community relations. He said he will continue that work. Carlos Gomez, currently the department's Chief of Housing, will be the department's next Chief of Department.