At Swearing In, Bratton Promises to Promote Healing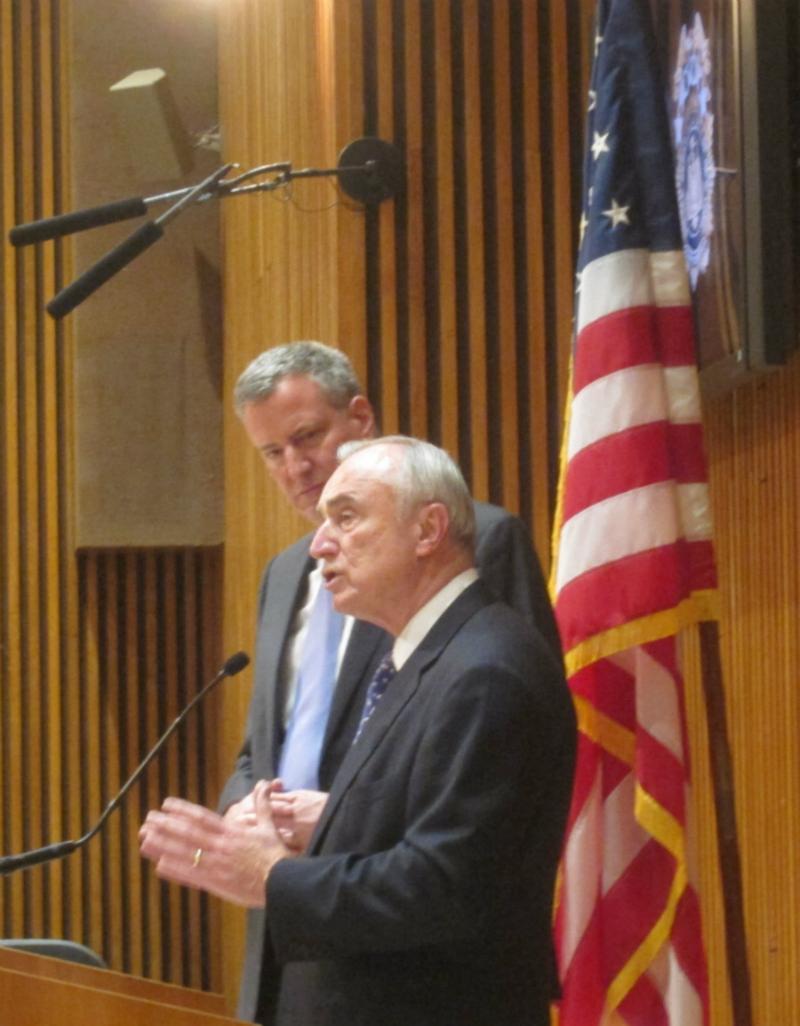 Nearly 20 years after being pushed out of the NYPD by Mayor Giuliani, Bill Bratton is the top cop in New York City once again. "Who says you can't come home again," the commissioner joked.
Before swearing in his pick to lead the department, Mayor Bill de Blasio remarked that safe streets and individual liberties aren't contradictory but rather go hand in hand. Taking that idea further, the new Commissioner said his main task will be understanding and healing the rift between residents and the officers many have come to distrust.
"The challenge for all of us is to find that disconnection and to heal it," Bratton said, adding that's why he decided to come back.
Bratton observed that officers need new guidance, saying many on the force were confused about what's expected of them. "Should they be engaging, should they be disengaging," Bratton asked rhetorically at a press conference following his swearing in.
Bratton praised his predecessor Ray Kelly but commented that with crime at historic lows the intrusion into people's lives should have diminished. The number of stop and frisks performed by officers has been dropping steadily since its peak in 2011.