NYPD Backtracks on Releasing Disciplinary Info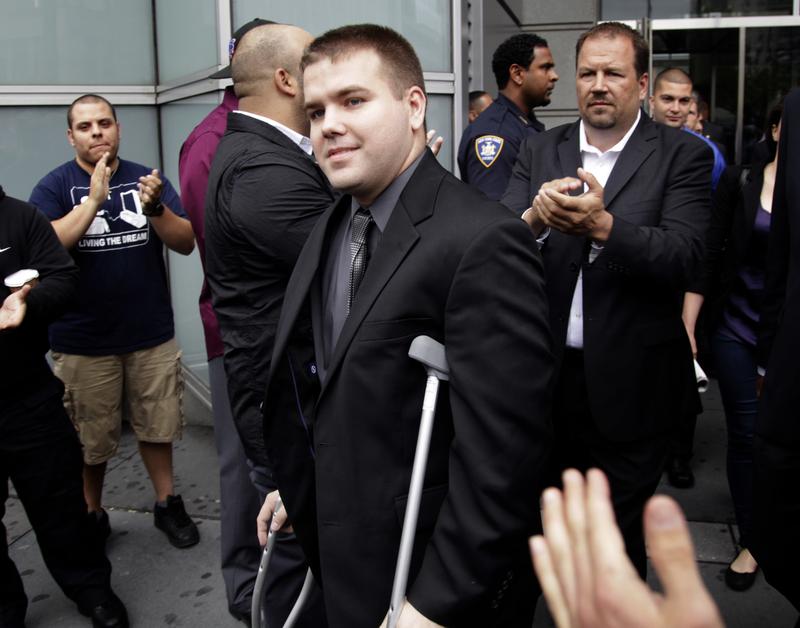 After days of uncertainty, NYPD officials say the department will let the family of Ramarley Graham know if the department takes any disciplinary action against the officer who killed the unarmed 18-year-old five years ago.
Deputy Commissioner Kevin Richardson says the public will find out too, despite section 50-a of the state's civil rights law which makes police disciplinary records confidential. A WNYC investigation in 2015 found it's one of the most restrictive laws in the country and can actually impact a defendant's right to a fair trial.
"Because the decision is such an important one, we are working within the confines of 50-a to make sure that there will be a public awareness of what that resolution is," Richardson said.
The department had released such information for years, particularly in high-profile cases. But under Mayor Bill de Blasio, the NYPD has started interpreting the law more conservatively. Last spring, the department stopped its long-standing practice of releasing personnel orders, creating a bizarre situation: members of the public could attend disciplinary trials but not learn the verdict.
Now officials say the legal department is figuring out a way to regularly release disciplinary decisions. One possible route lies in an ambiguity — what constitutes a record under the law? City attorneys, for example, seem to have decided that spoken words don't constitute a record. That's why disciplinary trials are open to the public but transcripts of those same proceedings are confidential.
NYPD Commissioner James O'Neill says he's not worried about union opposition.
"We're going to be as transparent as possible, so if there are some union issues as we move through this, then we'll handle them as they come about," O'Neill said.
The president of the Sergeants Benevolent Association called the decision political and said the union's attorneys will review the department's new policy. The city's largest police union, the Patrolmen's Benevolent Association, had no comment.