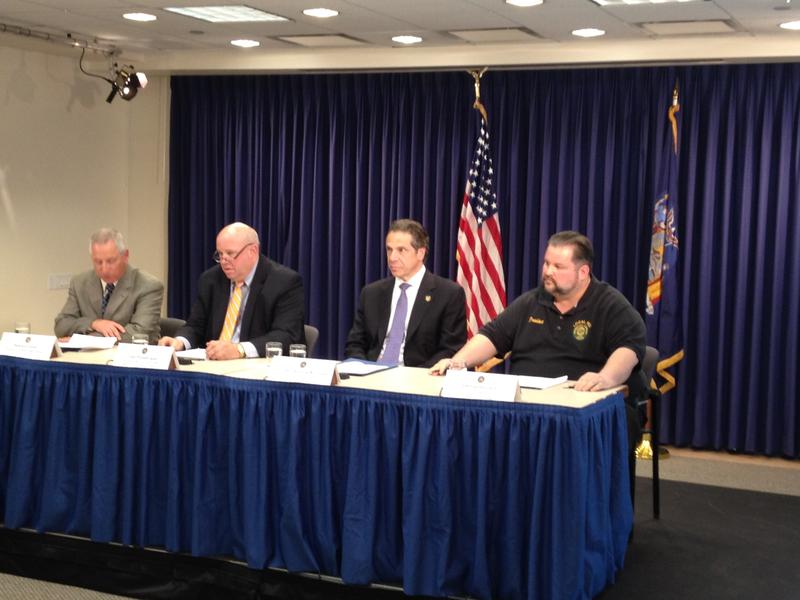 New York's transit system took a big step toward labor peace Monday.
Members of Transport Workers Union Local 100, which represents city subway and bus workers, approved a five-year contract with the MTA.  According to the union, 12,458 members voted in favor of the deal, and 2,681 were against.
"That is the largest yes vote in the history of the TWU," said TWU Local 100 president John Samuelsen.
The negotiations were brokered last month by New York Governor Andrew Cuomo. The deal would give workers an 8 percent raise over five years, retroactive to 2012, when the contract expired. Workers would increase what they pay for health care premiums to 2 percent of their pay, up from the current 1.5 percent.

The MTA's board of directors is scheduled to vote on the contract on Wednesday. If approved, the contract will go into effect immediately.
But while the contract with transit workers looks to be a done deal, the MTA's negotiations with Long Island Rail Road workers are still unresolved. On Tuesday, a panel of federal mediators is expected to issue a contract recommendation.
"We hope to be able to resolve the LIRR dispute at the bargaining table, just as we did with the TWU," said Adam Lisberg, a spokesman for the MTA.