SchoolBook
NYC Teachers Union Members Approve Labor Contract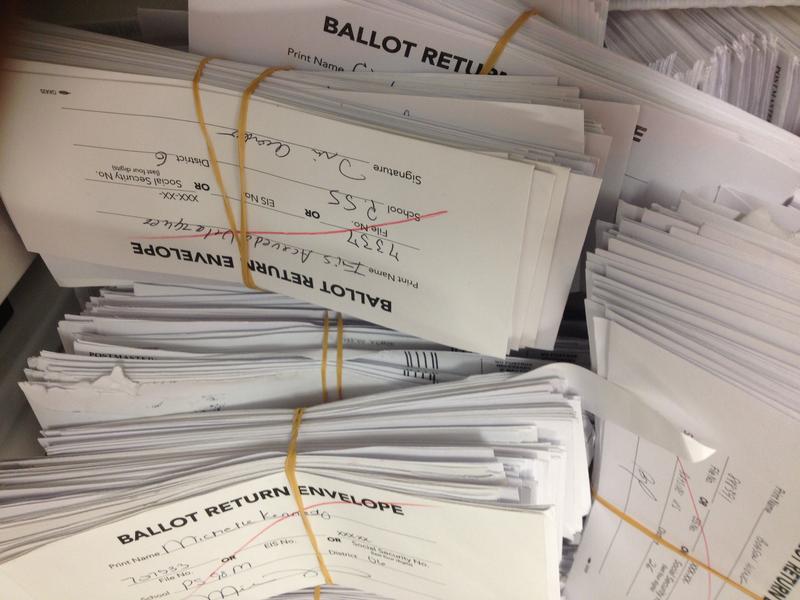 Members of the New York City teachers union voted to approve a new contract with the city, with 77 percent of the voting members supporting the nine-year deal.
The United Federation of Teachers announced the vote results Tuesday night on its Twitter feed. 
"The new agreement gives teachers and parents a larger voice in how their schools are run, and how they can better serve their students. We now have to work together – teachers, parents and the DOE -- to make these innovations successful," said U.F.T. President Michael Mulgrew in a written statement.
The union said that teachers will receive back pay equivalent to nearly 8 percent of their salaries, and additional small raises through 2018. It offers bonus pay for well-reviewed teachers and aims to save the city $1 billion in health care costs. The deal also revises the teacher evaluation system.
According to the American Arbitration Association, about 90,000 votes were tallied. The union includes not only teachers but other employees in the school system. The U.F.T. breakdown of the vote by chapters was as follows:
Teachers approved the contract by 75 percent.

Paraprofessionals and teacher aides: 84 percent.

School secretaries: 86 percent.

Guidance Counselors: 80 percent.

OT/PTs: 80 percent.

Staff Nurses, Supervisors Nurses and Therapists: 76 percent.

Social Workers and Psychologists: 83 percent.
Mayor Bill de Blasio said in a statement that the contract set a pattern for the over 150 expired labor contracts, including an agreement with the Municipal Labor Committee that "secured an unprecedented $3.4 billion in permanent, guaranteed health care savings."
And Schools Chancellor Carmen Farina emphasized the educational components of the deal.
"Our goal was to make this not just a teachers' contract, but an education contract—and we succeeded," she said. "It shows what can happen when we put children at the center of our agenda."
Other groups were not so sanguine. A splinter group within the union, the Movement of Rank and File Educators, said its supporters comprised some of the almost 25 percent of members who rejected the deal. 
A statement from MORE quoted John Giambalvo, a teacher in Information Technology High School, who said he voted no because: "we have a contract that codifies the testing regime, ignores class size and caseload limits for guidance counselors, and makes it easy to terminate some of our colleagues."
Other members said they did not support different titles and pay scales for some teachers, considering it corrosive to the union's strength.