SchoolBook
Opinion: Teen Girls Changing the Face of Philanthropy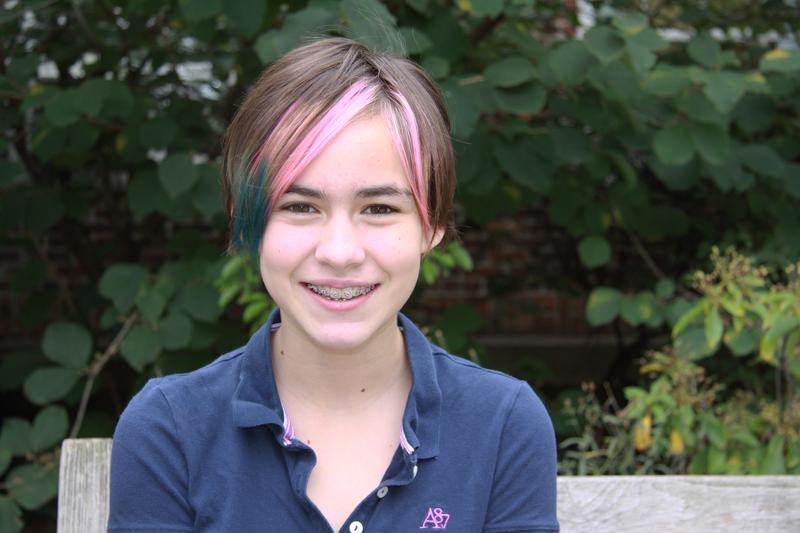 This summer, I was given the amazing honor of being a teen advisor for Girl Up, a United Nations campaign dedicated to helping girls around the world. It was a thrill finally to meet the 19 other advisors in person earlier this month after talking (and bonding) for weeks on the phone and by Skype.
Then we got to work changing the world.  
The mission behind Girl Up is that of girls helping girls through awareness raising, fundraising and advocacy. Girl Up empowers girls in the United States to help girls in developing countries with issues like access to education and health care, overall safety, and being heard. Girl Up recognizes that teenage girls in the United States can become philanthropists, or "philanthro-teens."
The face of philanthropy is changing because of campaigns like Girl Up, which recognizes that average citizens who are mobilized for a cause can really make a difference. The image of an old, wealthy man seated on a pile of his money has changed—now teenage girls can change the world. We are a product of the digital revolution, and with the tools of social media at our disposal, we can get the message of global change across the world, because we have global reach. Organizations, policy makers, and legislators want to hear from us, because we have a unique perspective about worldwide issues facing our generation. 
Some of the highlights of the weekend included an in-person meeting with girls from AGALI Guatemala. AGALI stands for Adolescent Girls' Advocacy & Leadership Initiative. It works on improving adolescent girls' health, education, and living situations. We met with Maria Luisa Mendez and Yeimy Emilia Chojolán Sacalxot, two Guatemalan advocates for girls. They spoke about the urgent need for sex education so that girls in their country can avoid teenage pregnancy and be able to stay in school. They also talked about how people in their community are usually quite poor, and, therefore, unable to understand the value of volunteer work, so they are facing many hurdles to progress at home.  This really struck me because even though their communities don't always support them, they continue to try to help girls.
Another important highlight was the UNICEF Girl Declaration event at the United Nations, to which we were invited. The Girl Declaration is the combined effort of many girls from different countries as a reaction to the Millennium Development Goals that were set up by the UN to fix problems like poverty, world hunger, and lack of human rights around the world by 2015.  The goals included issues facing women, but not girls. The Girl Declaration aims to alter that by 2015. Back in D.C., Barack Obama officially declared Oct. 11 as International Day of the Girl in a beautiful proclamation, which advocated for equal access to a substantial education for girls, ending child marriage around the world, and stopping teen pregnancies.
I still cannot believe that I was in the audience during this amazing, life-changing event. 
I came to realize that the political and the personal are very intertwined when all of the advisors watched an ABC-produced documentary on Malala Yousafzai. I interviewed Malala for the documentary during the summer, along with six other girls. I found Malala so kind and humble that a part of me forgot that she is this girl who changed the world, something all of us at Girl Up aspire to be.