Do Speed Cameras Make Streets Safer or Just Rake in Millions? Yes.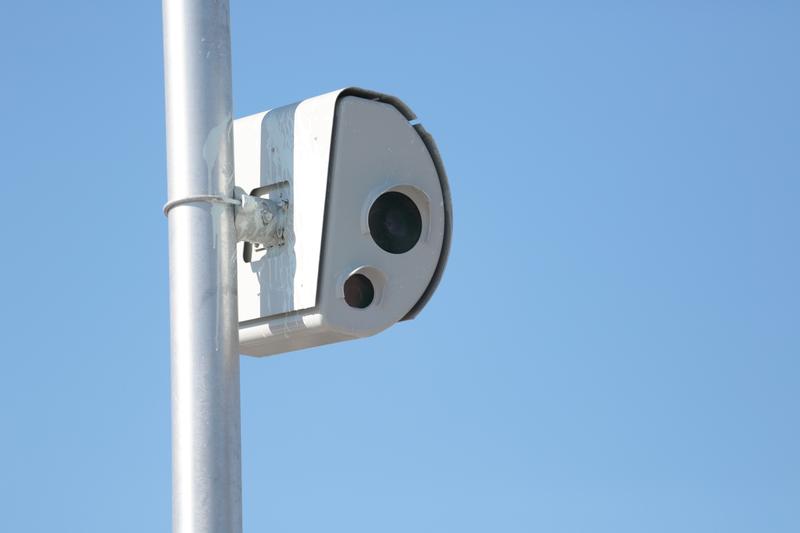 City officials won't say where they've placed the city's controversial speed cameras. But using ticket data, WNYC found them.
About half of the 51 cameras appear to be active in fixed locations, based on where and when tickets were issued. The rest are mounted on city vehicles and rove from place to place.
Drivers have complained that the cameras are just a cash cow for the city. Safety advocates — and the de Blasio administration — say they help prevent crashes. It turns out, both sides seem to be right.
The city is collecting a lot of ticket revenue. The most prolific camera was on the Shore Parkway in Coney Island, right off the Belt Parkway. It issued more than $2.75 million in tickets last year — 55,000 of them, at $50 a pop. That's 100 times the tickets officers in that area's 60th precinct wrote by hand.
The three top-ticketing cameras were all just off major roadways: the Long Island Expressway, the Belt Parkway and the Staten Island Expressway. All were in places where pedestrians don't cross, because there's nothing to cross to. The roads have fences on one side, blocking off the highways.
But those are the exceptions. Most of the permanent cameras are on busy city streets, with a lot of cars and people.
The cameras issue tickets when a driver goes more than 10 mph over the speed limit. Juan Martinez, with the city's Department of Transportation, said those 10 mph make a big difference. At 40 mph, it takes a driver 100 more feet to stop than if he's going 30.
"If someone pops out ahead of you between two cars 100 feet away, the difference between life and death for that person is whether you were going 40 or 30. That's the stakes here," he said.
If the goal is getting people to slow down, the cameras seem to be working. According to WNYC's analysis, the number of speeding tickets issued by each camera fell steadily over time.
Crashes dropped, too. In areas where we located installed cameras, there were 13 percent fewer collisions from September through December last year, compared to the same period in 2013. Reducing injuries is the goal, Martinez said, not collecting money. If the program succeeds, people will stop speeding and revenue will fall to zero. Which would be great, he said.

This story was co-reported with Pei-Sze Cheng and Ann Givens of NBC New York. Here is their version of the story: