SchoolBook
First Report Shows NYC Schools Falling Short on Gym Classes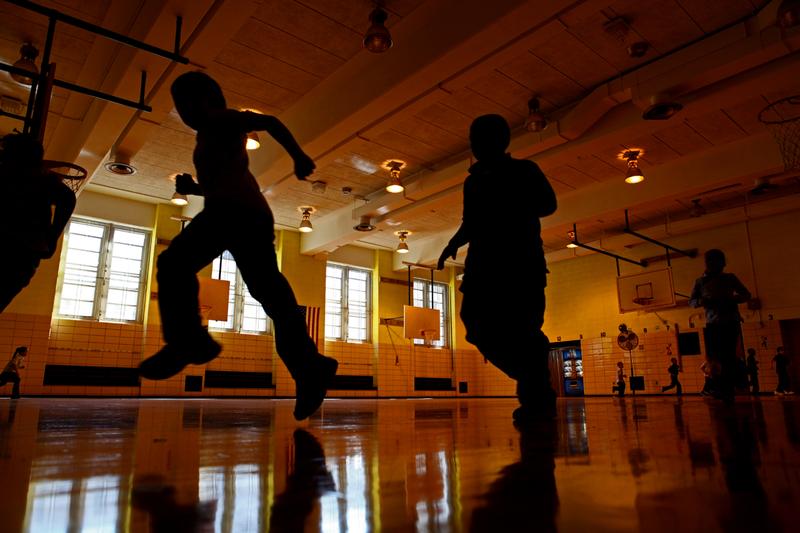 New York City education officials released their first public report on physical education in the schools on Thursday and, although the numbers showed there's a long way to go, they said efforts were underway to bring schools into compliance in just a few years.
According to the city figures, almost three quarters of all elementary school children did not receive the state-mandated minimum amount of exercise last school year. High school students fared a little better, with almost 78 percent receiving the minimum physical education required by the state.
In response to its own report, the Department of Education said it remained committed to improving physical education across the board. 
"High-quality PE instruction is essential and we're investing $100 million over the next four years to expand our programs by hiring over 500 certified PE teachers, providing additional supports to schools, and ensuring all elementary schools have PE programs that teach students important fitness skills and healthy habits," spokeswoman Toya Holness said in a written statement. 
The city data was released for the first time because of a new law requiring an annual report be submitted to the City Council. It's all part of an effort to get the public schools to follow state rules when it comes to providing gym, hiring enough P.E. teachers, and ensuring kids have the space to exercise.
The state PE requirements say younger students should get 120 minutes of physical education each week. For middle schoolers, the allotted time should add up to 90 minutes a week. High schools should have gym not less than three times a week in one semester and twice a week in the other semester.
The funding increase is meant to help schools improve their physical education programs as well as pay for about 500 more certified PE teachers so that every elementary school has one. 
Broken down by borough, Staten Island won the race: about 41 percent of all of its students received the state-required amount of physical education. The rate was 30 percent in Queens, 27 percent in Brooklyn, 18 percent in the Bronx and 15 percent in Manhattan.