NYC Public Schools Expand Protections for Transgender Students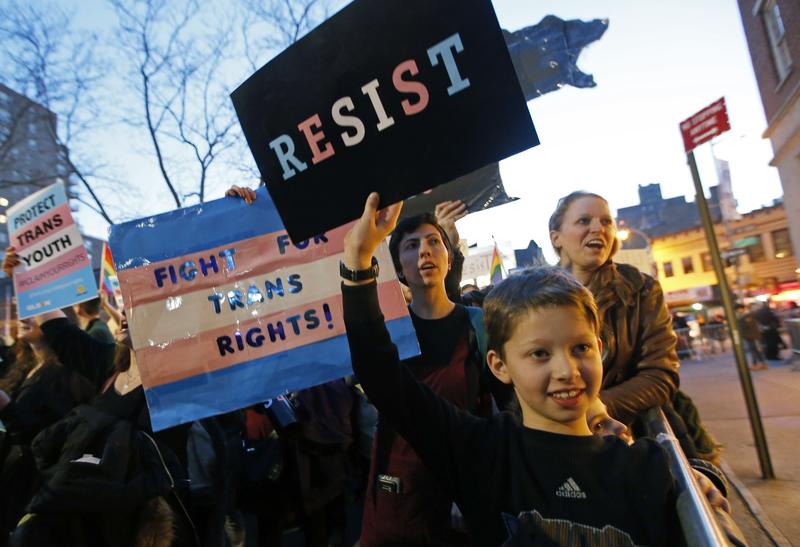 Days after the Trump administration rescinded federal protections for transgender students, New York City officials are doing the opposite.
The Department of Education announced a range of new policies supporting transgender students, including a requirement that teachers refer to them by the pronoun of their choice. The rule applies regardless of whether a student identifies as male, female, both or neither. 
In a 10-page memo issued this week, Schools Chancellor Carmen Fariña said the guidelines are intended to help schools promote "the educational and social integration of transgender and gender nonconforming students and ensure a safe learning environment free from discrimination and harassment."
Jared Fox, the department's LGBT Liaison, said that for transgender students, being referred to by the wrong pronoun can feel uncomfortable. "Imagine all day, every day, everybody's calling you by a name that just doesn't feel right," he said.
When students feel welcome at school, he said, they can concentrate on learning. Fox also said that a clear set of policies also allows teachers to focus on their work, rather than worrying about how to treat transgender students. 
The DOE's new guidance also makes clear that transgender students must be allowed to use the bathrooms and locker rooms that conform to their gender identity. Last week, the U.S. Justice and Education Departments issued a joint-letter repealing an Obama-era declaration which held that schools that don't allow bathroom choice would be engaging in unlawful discrimination. 
And while the timing of the DOE memo comes on the heels of the Trump administration's rollback, Fox said the DOE has actually been working on the issue for months, while also taking input from parents, teachers and students. 
"Our guidelines here in New York City are here to stay," he said. "In fact, they're only getting stronger."