Judge: "City Does Not Have an Adequate Plan" for Evacuating Vulnerable During Disasters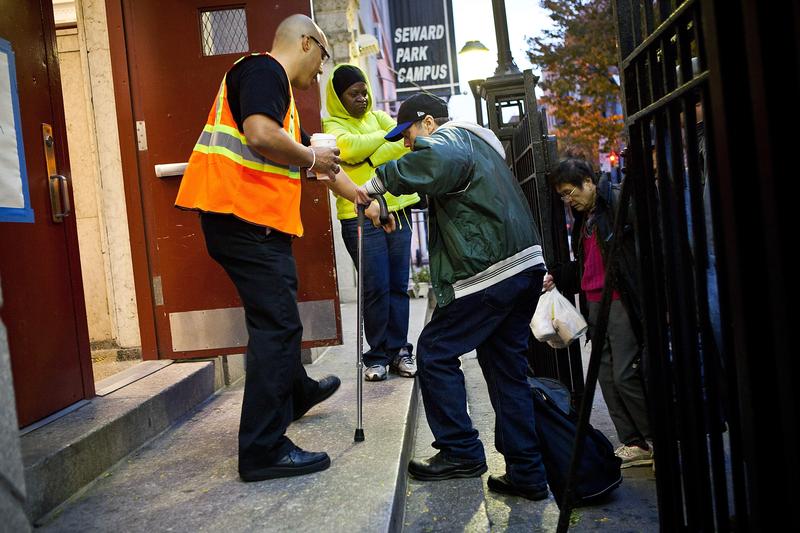 A federal judge has ruled that New York City is not adequately prepared to evacuate disabled residents during emergencies, a problem that came to the forefront during Sandy and Irene.
Judge Jesse Furman, of the U.S. District Court for the Southern District of New York, said the Bloomberg administration in many respects had done an "outstanding" job preparing for emergencies, but said there was a mixed record when it came to accommodating handicapped residents.
"Most significantly," Furman wrote, "the city's plans are inadequate to ensure that people with disabilities are able to evacuate before or during an emergency; they fail to provide sufficiently accessible shelters; and they do not sufficiently inform people with disabilities of the availability and location of accessible emergency services."
The plaintiffs, which included the Brooklyn Center for Independence of the Disabled and the Center for Independence of the Disabled, New York, had said the city violated the Americans with Disability Act for a number of reasons:
many of the evacuation shelters were inaccessible to people in wheelchairs;
there was inadequate transportation to help disabled people evacuate, especially from high-rises;
emergency officials had no plan to find and rescue those trapped after an emergency.
After the ruling, the city's law department released a prepared statement:
"While we are disappointed with the Court's conclusions, we are gratified it recognized that the City's extensive planning is impressive, and the efforts and valor of those responding to emergencies have been 'extraordinary.' Planning for the needs of people with disabilities has always been and remains a priority for the City. We are continuing to review this decision and assess our next steps."