NYC Iraqis: Some Shrug at Crisis, Others Want to Fight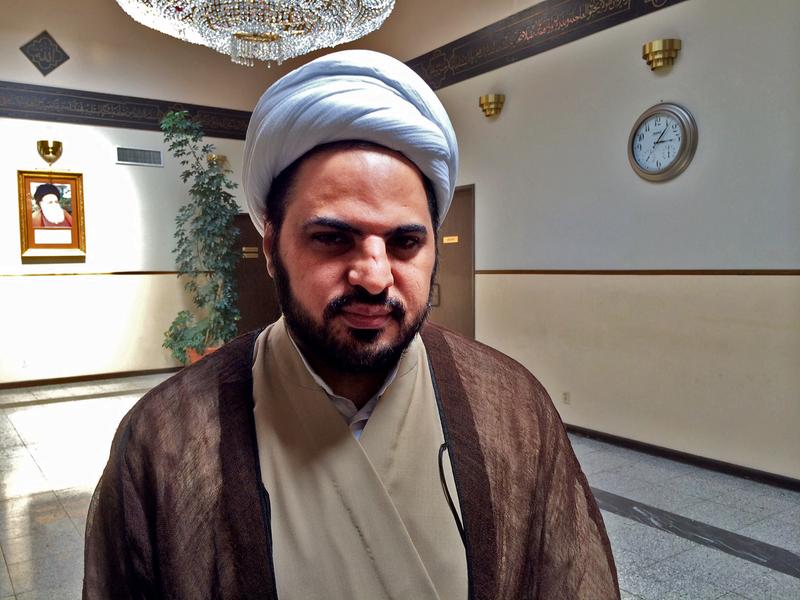 Last week, the Grand Ayatollah ali al-Sistani — the highest religious authority for Shiites in Iraq — issued an edict calling on the people of Iraq to fight back against Sunni militants. But the call was heard in Shia pockets across the world, including Queens.
And immediately, the questions started pouring into the al-Khoei Islamic center in Jamaica, where Sheikh Maan al-Sahlani is the imam.
"We started receiving phone calls," he said. "Should they go to Iraq to do something, or to fight?"
Sheikh Maan's mosque overlooks the Van Wyck Expressway; on some days, it draws thousands of worshipers, he said, including about a hundred Iraqis. He said he's discouraged people from journeying abroad, but conceded that he couldn't stop them. "Maybe if I advise someone to stay, he won't listen to me. He feels he has to go."
If they do end up going to Iraq, he said they should avoid joining a militia and instead go through proper channels to help, like the government. It remains to be seen how many Americans will follow through, but this has become a serious issue in Europe, with some governments actively trying to reduce the flow of Arab youth to Syria, where the civil war has raged for more than three years.
In Iraq, there are more Shia than Sunni, but globally the Shia population is much smaller and is often persecuted by Sunnis. That's created a shared sense of victimhood that cuts across nationality.
Naqi Haider, a Pakistani-American, said many people worry about what will happen to the tombs of saints and other sites that are among the most important in Shiism.
"That's a very real concern for the Shia community," said Haider. "Because we don't want our heritage — not just our heritage but the heritage of the Muslim community and the world — to be destroyed."
But Haider said he expects that the community's emotional response will not lead to further action. Others say there's a split between the small core of people who are paying close attention and all the rest, who are becoming desensitized.
"I think it's a very stark divide," said Hazmi Barmada, a consultant in Washington, DC, who deals with Arab causes. "On my [Facebook] timeline, I actually have comments like, 'What the hell's happening in the Middle East? It's going to hell in a handbasket.' People are just overwhelmed by the level and magnitude of what's happening across the board, from the humanitarian crisis to the Palestinian-Israeli conflict, where people are starting to lump the region into one large conflict."
Barmada said the confusion surrounding the crisis is compounded by social media, which gravitates toward nice, simple narratives that are also wildly off-base.
Even among Arab-Americans, there are clear signs of war fatigue. On Steinway Street in Astoria, Queens, many people lounging in hookah bars shrugged off questions about the crisis. But one man, a 20-something standing with his friends on the sidewalk, was visibly annoyed: "I don't give a fuck about Iraq," he said. A World Cup match was about to begin and people really just wanted to watch.