Special Gun Courts to Expedite Firearm Cases in NYC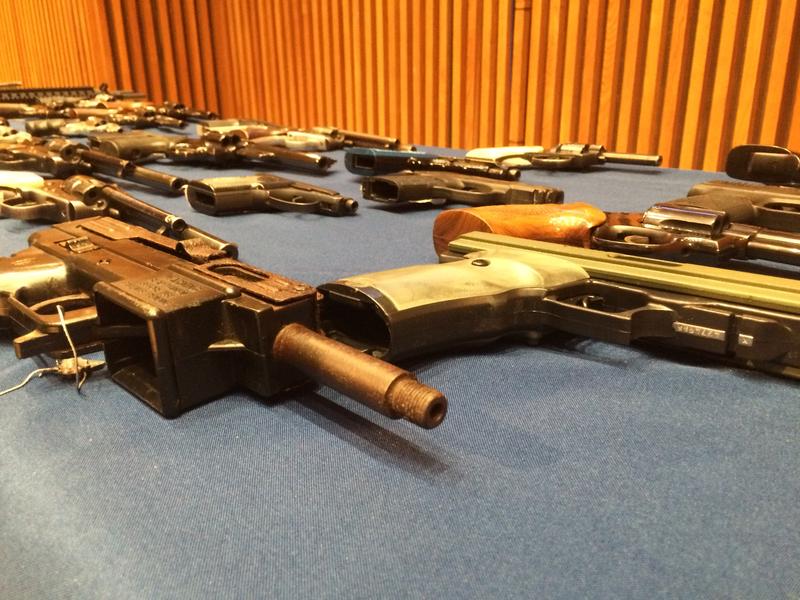 As President Barack Obama tackles gun violence through executive action, New York City officials are turning to the courts to address the pockets of gun crime that are still a persistent problem in the city.
As early as next week, officials will unveil a plan for specialized gun courts in New York City. That means specific judges in each of the five boroughs would focus on fast-tracking gun-related cases.
NYPD Commissioner William Bratton says the goal is to ensure that people who carry guns are prosecuted quickly and get the punishment they deserve.
Problem solving courts are nothing new — the city already has drug courts — but the emphasis there is on alternatives to incarceration.
Bratton, speaking on the Brian Lehrer Show, said the Citizens Crime Commission has been working on the plan for months with various district attorney's offices and court officials.
It's unclear how these new gun courts will be different from gun courts the city tried in 2003 under Mayor Michael Bloomberg. Those courts led to harsher sentences but appear to have fizzled over time.
Officials wouldn't provide any details on the new gun courts until the official announcement. Brooklyn District Attorney Ken Thompson's Office released the statement below:
"A dedicated judge will help us prosecute gun cases faster and more efficiently in Brooklyn. We are in discussions with court officials about setting up this specialized part and having it up and running in the coming weeks."