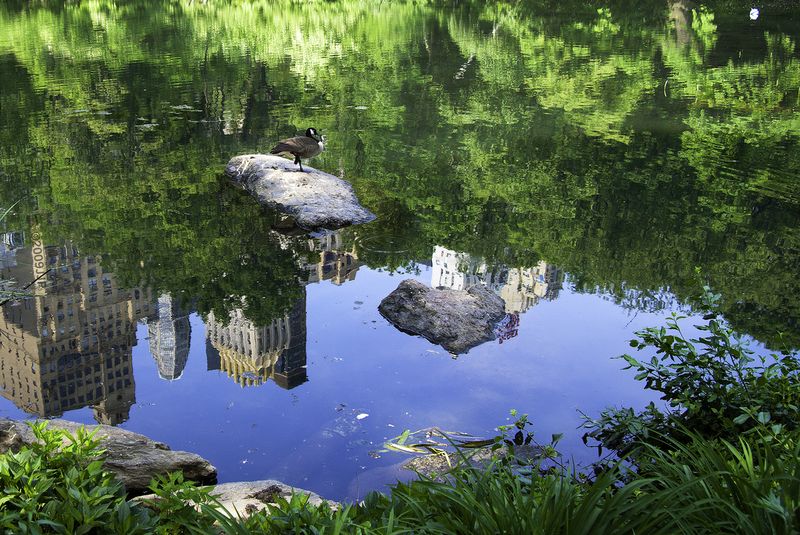 It's Earth Day! We're checking in on New York City's climate resiliency plans.
Eddie Bautista, executive director of the New York City Environmental Justice Alliance and former director of the Mayor's Office of City Legislative Affairs, said Mayor de Blasio's ONENYC Plan to build a more equitable and climate-resilient city still leaves the waterfront largely exposed to storm surges.
Bautista also pointed out that heat waves are killing more people than storm-related incidents in New York City, which he called "troubling." Part of the problem is energy supply challenges for a dozen or so Brooklyn neighborhoods, where about 7,000 people live. Bautista is urging the de Blasio administration to take the need for extreme heat initiatives more seriously.
But it's not all bad news. Bautista said the plan is strong in some areas, notably the green infrastructure program that has strengthened under de Blasio.
.@eddiebautista08 of @NYCEJAlliance says the mayor's climate resiliency plan still leaves waterfront exposed: https://t.co/OOhgAbOHnn

— Brian Lehrer Show (@BrianLehrer) April 22, 2016