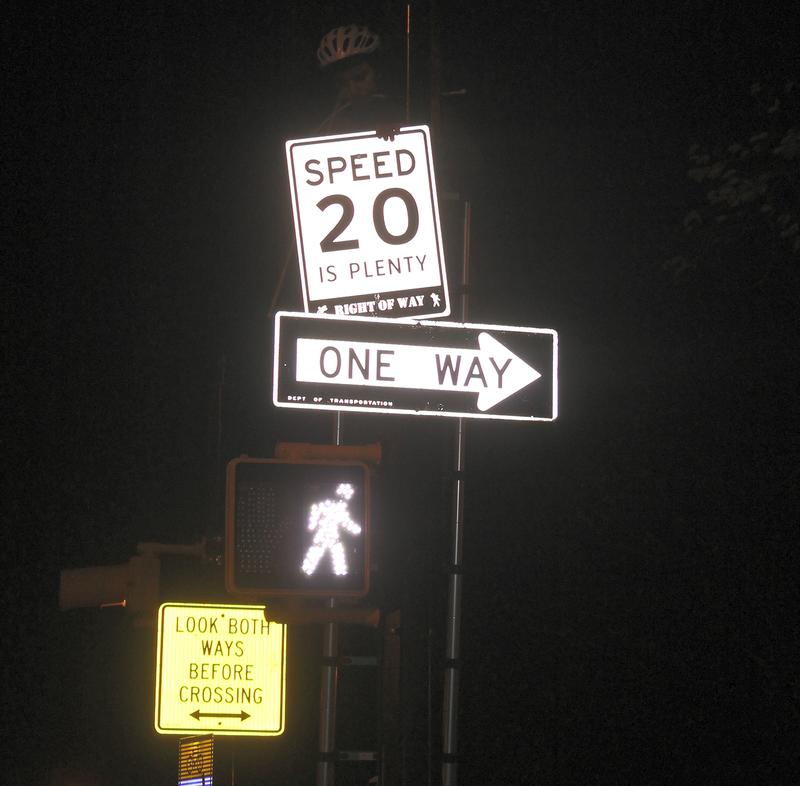 Continuing the city's push for more autonomy over local speed limits, two City Council members have introduced a resolution calling on Albany to change the law—and allow the city to set its default speed to 20mph.
"In the interest of pedestrian safety, the City's unposted speed limit should be lowered and the City should be given the authority to determine appropriate speed limits," reads the text of the resolution, to be introduced in City Council Wednesday by members Ydanis Rodriguez (who chairs the council's transportation committee) and Stephen Levin.
Currently, state law generally prevents localities from setting speed limits lower than 30 mph, which is the city's existing speed limit. And that has been a source of frustration for city officials in recent years (Mayor Michael Bloomberg said he'd back efforts to lower the city's speed limit). Earlier this month, Mayor Bill de Blasio announced that lowering the speed limit to 25 is a cornerstone of his 'Vision Zero' plan.
Wiley Norvell, a spokesman for Mayor de Blasio, said "we're committed to working collaboratively with our colleagues in the Council and Albany like Assemblyman O'Donnell to reduce speeding and make streets safer. We're willing to hear out any and all ideas of how to accomplish that."
The City Council resolution, while symbolic, is a formal show of support for a bill sponsored by Assemblyman Daniel O'Donnell and State Senator Martin Dilan that would "reduce(s) the speed limit in the city of New York to 20 miles per hour, except where a different speed is determined appropriate and is indicated by an official sign."
In a statement, Council Member Stephen Levin said "the data is conclusive: slower speeds decrease the probability that someone will be seriously injured or killed in a crash...and we as New Yorkers refuse to stand by and let another person be killed in traffic. By reducing speed limits in New York City we will save lives and achieve the goals of Vision Zero."
"Speed kills, plain and simple," said Council Member Ydanis Rodriguez. "Whether here or in Albany, we as legislators have a responsibility to protect the lives of our constituents. Easily avoidable traffic deaths are devastate our city and we must be given the tools to prevent them. When lives are at stake, death is the price of inaction."
Once formally introduced, the resolution is expected to get a hearing, then eventually be voted on by the City Council.
In 2013, 286 people died in traffic crashes in New York City.
Read the text of the resolution, below.