NYC Board of Elections Navigates Problems at the Polls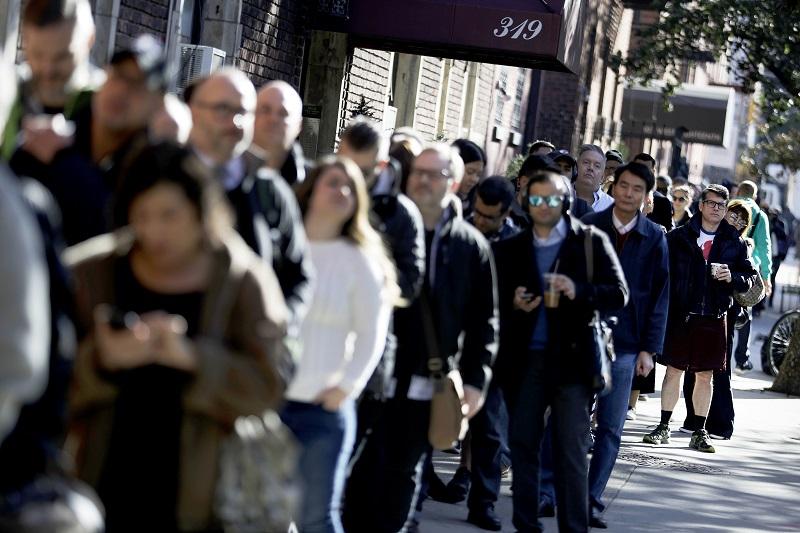 If past is prologue, the New York City Board of Elections performance during New York's presidential primary in April should have been a sign to voters that they were in for a bumpy ride on Tuesday.
Turnout was expected to eclipse the three previous elections this year clocking in above the 2 million voter mark – a typical turnout for a presidential contest. By comparison, 2.6 million voters turned out for the 2008 presidential election and 2.1 million in 2012. But those higher numbers also meant the city's much maligned BOE and our election systems were being stress tested at a higher level – and in several cases seemed to be failing.
Poll problems
Parochial problems started early, as scattered poll sites opened late. At P.S. 165 in Morningside Heights in Manhattan, they kept running out of pens, according to poll monitors working with the good government group Common Cause.
State Attorney General Eric Schneiderman's Election Day hotline recorded roughly 650 calls statewide.
One of the major issues reported was broken election equipment. The AG's logged calls about nine polling sites with broken equipment; WNYC's partners at Electionland also tracked broken equipment at five other sites.
"I can't make a basis of comparison to say it's more or less than normal," said Micahel Ryan, the BOE's executive director. "But I can tell you from our analysis in elections past that the vast majority of machine breakdowns are related to voter error."
The attorney general's office also reported receiving at least 10 calls about poll workers telling voters that they need to vote "down the party line."  Board staff sent an email at 4 p.m. Tuesday to the electronic tablets at every site to inform poll workers that voters could choose to split their ticket.
Earlier in the afternoon, Mayor Bill de Blasio weighed in on the voting issues with a veritable tweetstorm.
4/ That said, has it ever been clearer that we need voting reform? We need action here in New York State.

— Bill de Blasio (@NYCMayor) November 8, 2016
De Blasio committed before Election Day to push legislative reforms like early voting, electronic poll books, and no excuse absentee ballot voting in the upcoming legislative session.
Electionland benefits
One voter who reached out to Electionland after she had issues voting had good results. Elizabeth Heredia, 27, a first time voter in the Bronx, had registered to vote when she became a citizen in September.
When she went to vote this morning at PS 163 Arthur A. Schomburg on Webster Avenue, poll workers could not find her name on the rolls and did not offer her an affidavit ballot, as required by law and reinforced by a federal court order last week.    
Heredia contacted Electionland and reporter Rachel Glickhouse of Univision reached out with more voting information. Heredia decided to go back to the poll site and try to vote by affidavit ballot. When WNYC reached her, she reported an even better outcome: "I don't know how now, but magically they found me on the list and I was able to vote," Heredia said.
With reporting from WNYC's John Keefe, Kat Aaron, Jenny Ye, Kat Aaron and Electionland