In NYC a Black Santa is Hard to Find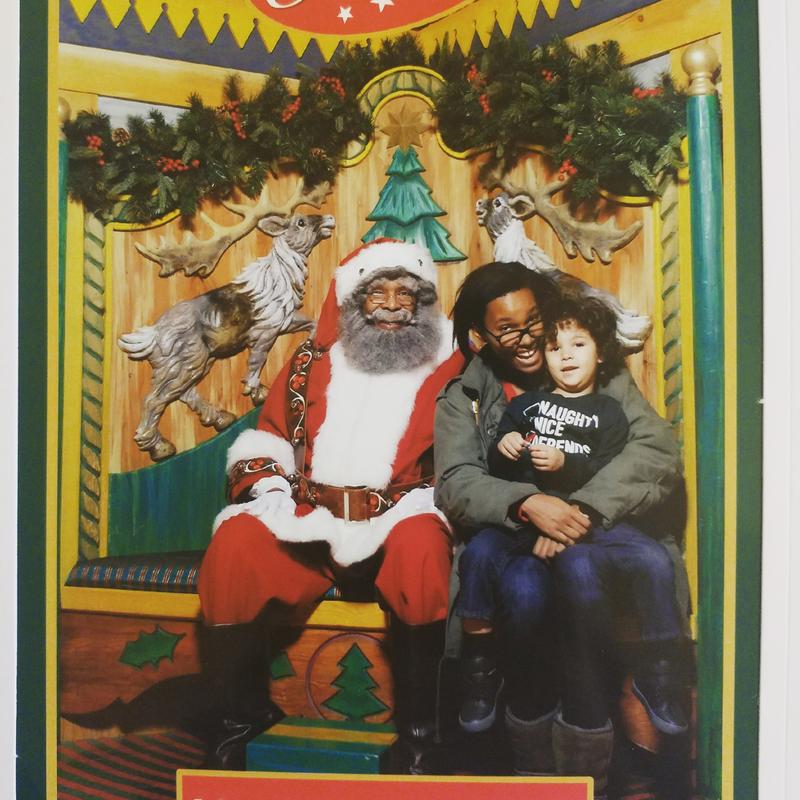 It started when Sa'iyda Shabazz saw a photo of her friend's son posing with a black Santa at the Macy's in Herald Square. Shabazz thought it'd be great to get a photo of her three-year old, mixed race son with him.
"I though it was a cool idea," Shabazz said. "It might be interesting to see how he'd react to a Santa that looks more like the people he's always around."
The problem is that Macy's doesn't advertise the black Santa. Instead, people learn about it through word of mouth. And while a black Santa has been available for pictures at the Macy's flagship for years, you can't book the pictures in advance.
So Shabazz just showed up.
"I leaned over to one of the elves and I'm like, 'Hey, we actually wanted to see Black Santa,' and they're like, 'Oh, just wait off to the side,'" Shabazz said.
And then, there was Black Santa. Her son wasn't impressed at first, but he eventually warmed up to him. Shabazz said she's not sure if it really registered that this Santa looked a little different, but at least she got her photo.
"As long as he didn't cry, I figured it was a success," she said.
You can see Shabazz's full story in The New York Times.