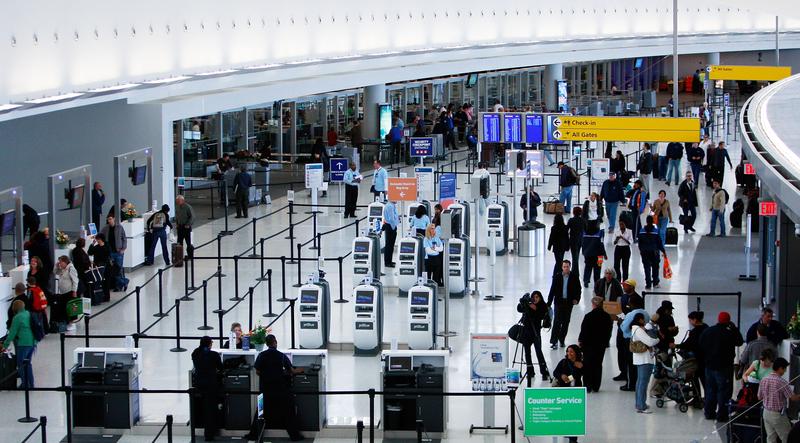 The five airports under the control of the Port Authority of New York and New Jersey have set an all-time record for passenger traffic in the first six months of this year.
Newark Liberty, John F. Kennedy, LaGuardia, Stewart International in the mid-Hudson region and Atlantic City in New Jersey had over 55.7 million air travelers from January to June, which the Port Authority says is ttwo percent more than the previous record for the six-month period, set in 2013.
"We are seeing the results of strong demand for travel from our airport in recent months, despite being constrained by slot limitations," said Pat Foye, the Port Authority's executive director.
Not to mention bad weather: this winter saw a record number of flight cancellations. Air traffic in the NYC area dipped in January and February, but quickly rebounded.
Year-to-date figures through June 30 show JFK handled nearly 25 million passengers; Newark Liberty nearly 17 million; LaGuardia more than 13 million; Atlantic City more than 600,000; and Stewart more than 150,000.
That volume of air traffic "shows how much we need substantial investment to meet growing demand," said the Global Gateway Alliance, a coalition of unions and tourism companies seeking to improve New York City's airports.
Earlier this year, New York Governor Andrew Cuomo called the city's airports "inexcusable" and announced his intention to take over construction responsibility from the Port Authority. Vice President Joe Biden piled on soon after, describing LaGuardia as something one might see "in a third world country."