NYC Affordable Housing Plan Revealed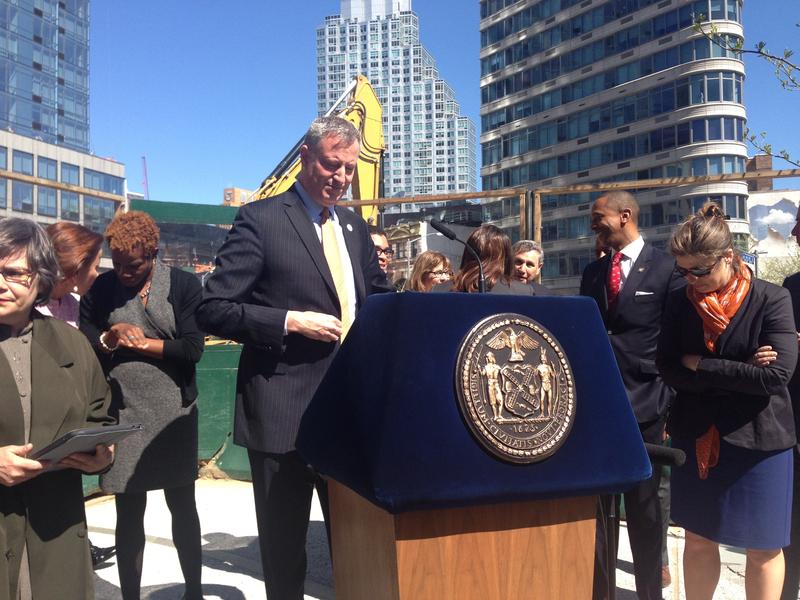 Mayor Bill de Blasio has unveiled an ambitious plan that pledges $41.1-billion in funding to create or preserve more affordable housing. 
"The plan...is going to have a far-reaching impact on the people of this city. It's going to reach every neighborhood, every borough — 200,000 units over 10 years," said de Blasio.
The mayor's blueprint would double the city's capital budget allocation for affordable housing for the first five years of the plan. But details of the outline are sketchy. For example, some of the dedicated funds for the project come from state and federal sources that may fluctuate — and have been cut in the past. Additionally, more than $11 billion will come from private financing that will depend on market conditions.
Some aspects of de Blasio's housing strategy, like zoning that would require developers to create more affordable units if they build market rate housing, will require more study.
"People think there is an ability to do a mandatory program in one fell swoop, and that's just simply not the case," said Alicia Glen, deputy mayor for housing and economic development. But she said that before neighborhoods can be rezoned, the city will study whether they're ripe for more height and density.