As Temperatures Climb, So Does the Risk of Blackouts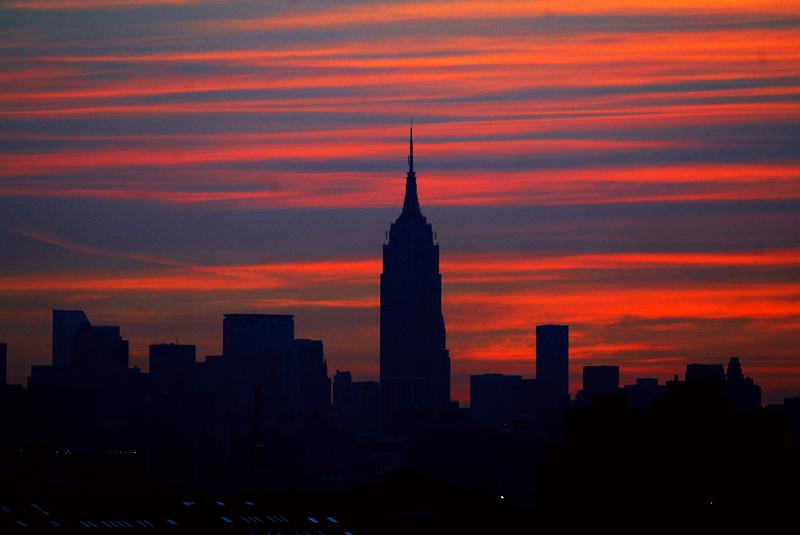 Climate change will bring warmer summers, higher sea levels and more intense rain to New York City. As temperatures rise, so will the demand for energy, especially during the stronger, longer heat waves experts say will be more frequent in the future.
In WNYC's series NYC 2050, produced in partnership with NBC 4 New York, we're tracing what effect this change will have on our daily lives. 
The Problem: NYC Will Be Using More Energy
Reliable estimates for energy consumption in 2050 are hard to come by. One estimate assumes we will need 40 percent more power just over the next 15 years. By 2040, the Department of City Planning is projecting that nearly a million more people will live in the city. Their increasingly vertical lives will be aided by elevators and central air conditioning. While some appliances may become more efficient, experts are wondering where we will be getting enough energy to supply all those people (especially if Indian Point Energy Center closes) and, especially, whether the grid will be able to deliver it.
A heat wave during the summer would provide the worst-case scenario: it will be when energy demand spikes and the consequences of failure are the greatest. People use the most power in the afternoon on hot summer days, usually in July and August, when temperatures rise above 95 degrees.
New York averages about two heat waves a summer. But by 2050, the average number of heat waves each summer may grow to six, according to the New York City Panel on Climate Change. And the hot spells will be longer, lasting five to six days a piece. During heat waves, millions of people and businesses blast their air conditioners. That's on top of all the lights, computers and elevators already sucking power from the grid.
The wires and feeder cables that transmit power around the city are forced to carry almost twice as much wattage during peak summer hours as they do on a winter day. The cables get so hot there is sometimes smoke — or fire — in manholes.
A blackout caused by equipment failure during a heat wave lasted nine days in Queens in 2006. Parents didn't have milk for their children; senior citizens and the ill said their medicine spoiled without refrigeration. A quarter million people were left without air conditioning or electric fans. 
New York City sets a new record for electricity demand every couple of years. Peak demand could increase 12 percent by 2024 — no one knows what 2050 will bring.
Possible Solutions
Spreading out demand would help ease stress on the grid. A Con Edison spokesman says that they encourage customers to use less power, especially during peak times. If the utility doesn't get demand down in parts of Brooklyn and Queens, it could have to spend $1 billion on a new substation.
Skyscrapers could follow the example of One Bryant Park, known for its green technology. In the summer, large silver tanks are filled with ice created at night, when demand is lower, and cool the building during the following day.
 Wind turbines in the ocean could help New York City get at least 20 percent of its power from the wind. But many people see turbines as a nuisance, or worry that they will ruin the view of the water or have a negative effect on the sea's ecosystem.