NY U.S. Attorney Tweets He Has Been Fired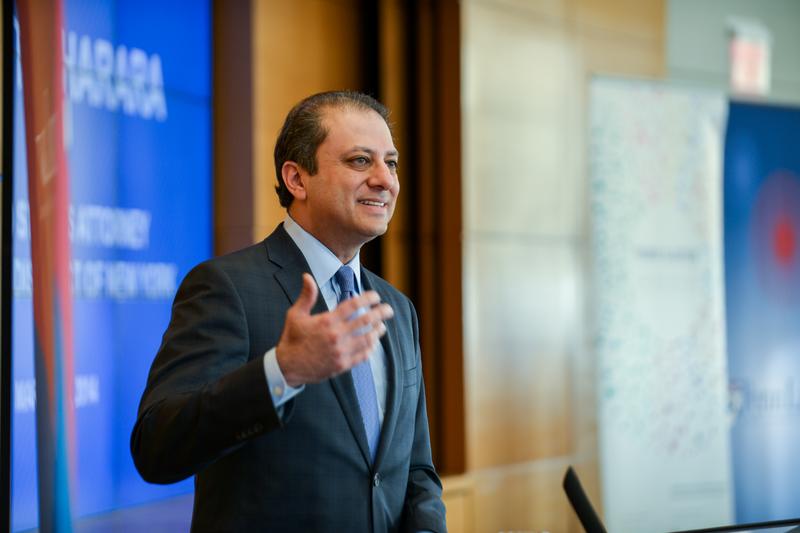 Preet Bharara, the federal prosecutor in Manhattan since 2009, says he's been fired.
About an hour after the New York Times reported that he does not intend to step down after being asked for his resignation yesterday, along with nearly four dozen federal prosecutors, Bharara tweeted at 2:29 pm -- "I did not resign. Moments ago I was fired."
He said "being the US Attorney for the Southern District of New York will forever be the greatest honor of my professional life."
Several weeks after the election, Bharara met with President-elect Trump at Trump Tower and afterward said Trump had asked him to stay on.
His office is currently investigating allegations that Mayor de Blasio's office performed favors for campaign donors, as well as a case against a top aide to Gov. Andrew Cuomo.
In a statement late Friday, Senate Minority Leader Chuck Schumer said he was "troubled to learn of reports of requests for resignations from the remaining U.S. attorneys, particularly that of Preet Bharara."
"While it's true that presidents from both parties made their own choices for U.S. attorney positions across the country, they have always done so in an orderly fashion that doesn't put ongoing investigations at risk. They ask for letters of resignation but the attorneys are allowed to stay on the job until their successor is confirmed," the senator said.
Schumer said that by requesting immediate resignations, Trump was "interrupting ongoing cases and investigations and hindering the administration of justice."
The request for resignations came just days after Trump last weekend claimed that Obama tapped his telephones during last year's election. FBI Director James Comey privately asked the Justice Department to dispute the claim because he believed the allegations were false. Bharara worked for Comey when he was U.S. attorney in Manhattan under President George W. Bush.
Bharara has made public corruption and insider trading an emphasis since President Barack Obama appointed him midway through 2009.
With a quick wit and a steady stream of public appearances, Bharara has been one of the more charismatic prosecutors to lead one of the busiest offices of federal prosecutors in the country.
The prosecutor was once lauded on the cover of Time magazine as the man who is "busting Wall Street." More recently, he's successfully prosecuted over a dozen state officeholders from both political parties.