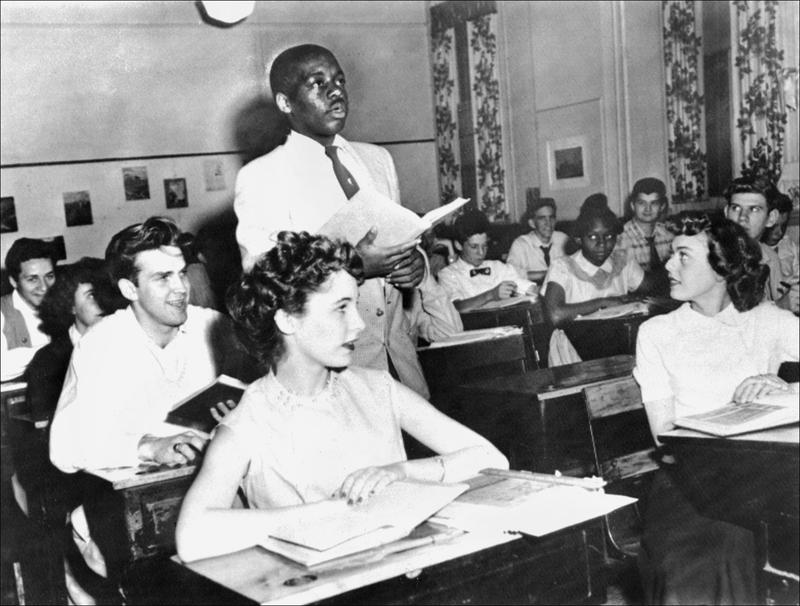 Ahead of the anniversary of the Supreme Court's decision in Brown v. Board of Education, New York State Education Commissioner John King outlined how racial and economic segregation persists in New York school districts, including very prominently in New York City.
This segregation has led to inequities in classroom instruction and school funding, King said on WNYC's The Brian Lehrer Show Friday. But there are policies that could help, he said.
"The opportunity to have mixed-income housing can support the development of mixed-income schools," said King, when asked by Lehrer about mayor Bill de Blasio's efforts to plan more affordable housing.
And there are school-level initiatives that could address segregation too, King said.
"There are a few schools in the city that are piloting enrollment policies where they set aside a percentage of the seats in a school and a percentage for students who are affluent to create a mixed income school environment," he said.
King was reiterating points he made in a speech earlier this week. His comments also focused on defending the Common Core learning standards, and addressing the backlash against them. 
A caller to the program took issue with many of King's comments and noted that criticism of the Common Core was centered around poor curriculum materials along with standardized testing and its impact on instruction.