NY Primaries Set Stage for Battle for Senate Control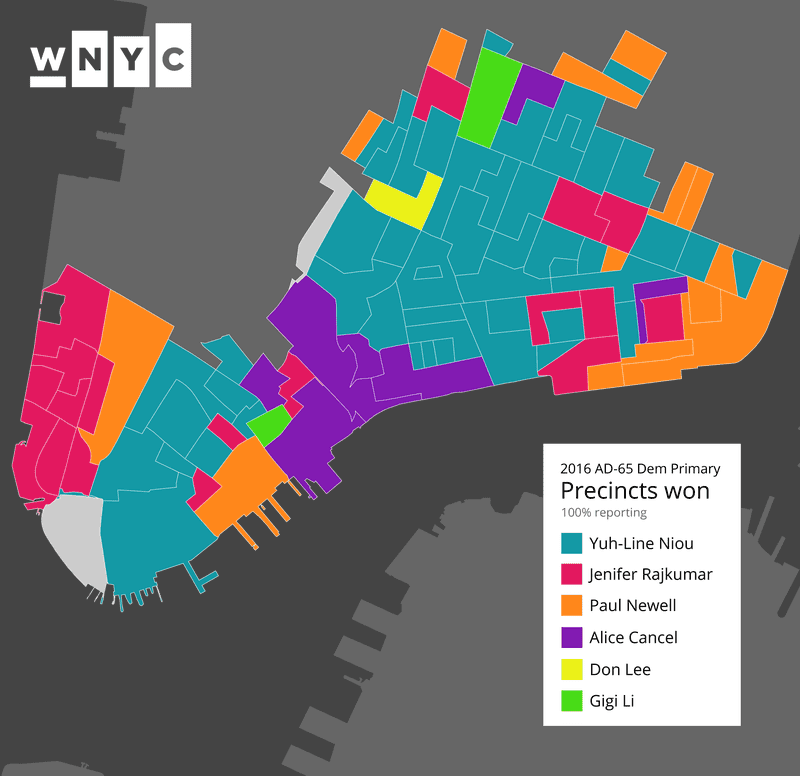 New York state primary voters have set the stage for this fall's struggle for control of the state Senate.
The Senate is split evenly between Democrats and Republicans, with one seat vacant. But the GOP controls the chamber with the help of a faction of breakaway Democrats, an arrangement traditional Democrats hope to break up by picking up seats in November, including several where Republicans have left office. That would give them control of both houses in the Legislature and the governor's office. Here's how the key primary races played out:
Democrat Alcantara Will Vie for Northern Manhattan and Upper West Side Seat
Labor organizer Marisol Alcantara won a four-way Democratic race for the Manhattan seat of Adriano Espaillat, who is running for Congress. With Espaillat's endorsement, she defeated Robert Jackson, Micah Lasher and Luis Tejada. Republican Melinda Crump, Conservative Party candidate John Toro and Green Party candidate Julia Willebrand will be on the November ballot. It's an overwhelmingly Democratic district.
Niou Lined Up for Disgraced Former Assembly Speaker Silver's Seat
The most notable state Assembly race was in the Manhattan district once represented by former Speaker Sheldon Silver, a Democrat, who was convicted of federal corruption charges last year. Yuh-Line Niou, formerly chief of staff to Assembly member Ron Kim of Queens, won in a field of six, including incumbent Alice Cancel. In an April special election, Cancel ran on the Democratic line and defeated Niou, who ran on the Working Families Party line. In other Assembly primaries, Democratic incumbents Margaret Markey of Queens and Guillermo Linares of Manhattan were defeated.
Bailey Wins in Downstate District

Bronx attorney Jamaal Bailey defeated four other Democrats vying for the seat formerly held by Ruth Hassell-Thompson, who resigned for a job in Gov. Andrew Cuomo's administration. The district that includes parts of the Bronx and Westchester County is heavily Democratic. Bailey is Assembly Speaker Carl Heastie's community relations director and had Heastie's endorsement.

Tedisco Wins GOP Contest in Eastern NY

Longtime Republican Assemblyman James Tedisco will face Democrat Chad Putman to replace longtime Republican Sen. Hugh Farley, who is retiring. The district that stretches from Schenectady to the Adirondacks also tends to favor Republicans. Tedisco defeated Christian Klueg, the owner of a local real estate firm.
Helming Leads GOP Field for Finger Lakes Seat
Canandaigua Supervisor Pam Helming had a narrow lead over fellow Republican Floyd Rayburn in a field of four seeking the seat of departing Republican Sen. Michael Nozzolio near the Finger Lakes. Helming or Rayburn would be a favorite over Democrat Kenan Baldridge in the solidly Republican district.

Contest Set in Swing District Near Buffalo

Republican Chris Jacobs will face Democrat Amber Small to replace Sen. Marc Panepinto, a Democrat who isn't seeking re-election in a district near Buffalo where Democrats outnumber Republicans, but the seat has flipped back and forth in recent years. Small defeated Alfred Coppola and Jacobs defeated Kevin Stocker. They will face Green Party candidate James DePasquale in November.