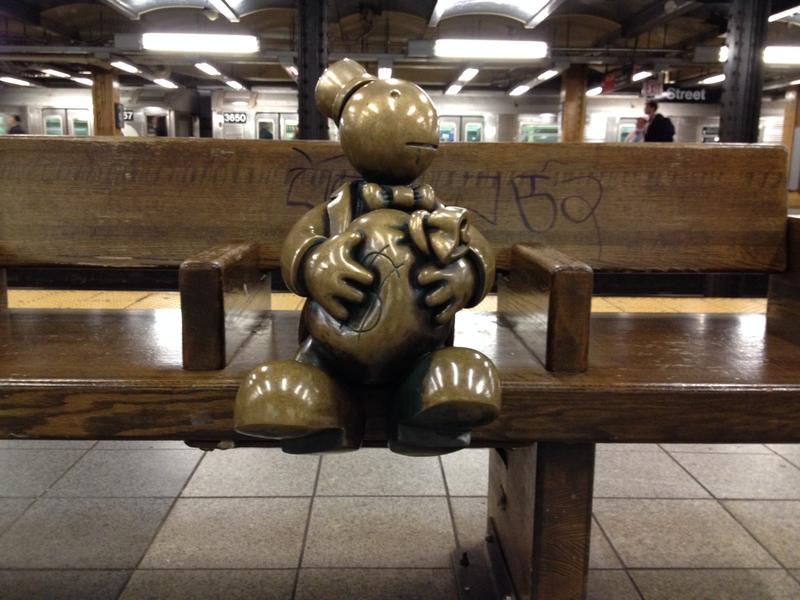 A bill that supporters said would preserve a dedicated revenue stream for New York's MTA was just dinged by the governor.
S3837 -- the so-called "transit lockbox" bill -- had broad support in the legislature, where it easily passed both houses.
Cuomo's veto quickly drew the ire of transit advocates. "Taxes and fees dedicated to public transit will remain extremely vulnerable to budget raids," said Veronica Vanterpool, the executive director of the Tri-State Transportation Campaign. "The public and the legislature recognize that diverting specially-dedicated transit funds to plug budget gaps is simply wrong."
But in a statement, Cuomo said the legislature didn't make a strong enough case to change existing rules.
"This bill would expressly prohibit diverting funds dedicated to public transportation systems to other purposes unless expressly authorized by statute and unless the Director of the Budget prepares a statement explaining the reasons for such diversion. In 2011, the Legislature passed an almost identical bill. However, the Legislature agreed to amend that bill to allow the Governor to transfer funds when the Governor declares a fiscal emergency, the Governor notifies the leaders of both houses, and a statute is enacted to authorize the transfer. This bill would repudiate that agreement. I have never declared a fiscal emergency and directed such transfers. The Legislature has not articulated a sound basis to change the current statutory scheme. For these reasons, I disapprove this bill."
News of the veto comes a day after the MTA announced its financial footing was solid enough that the agency could reduce projected fare hikes -- although they are still coming, in 2015 and 2017.
State Senator Marty Golden, who sponsored the bill, did not immediately respond to requests for comment.