NY Fed Chief Highlights Brooklyn's Economic Challenges and Successes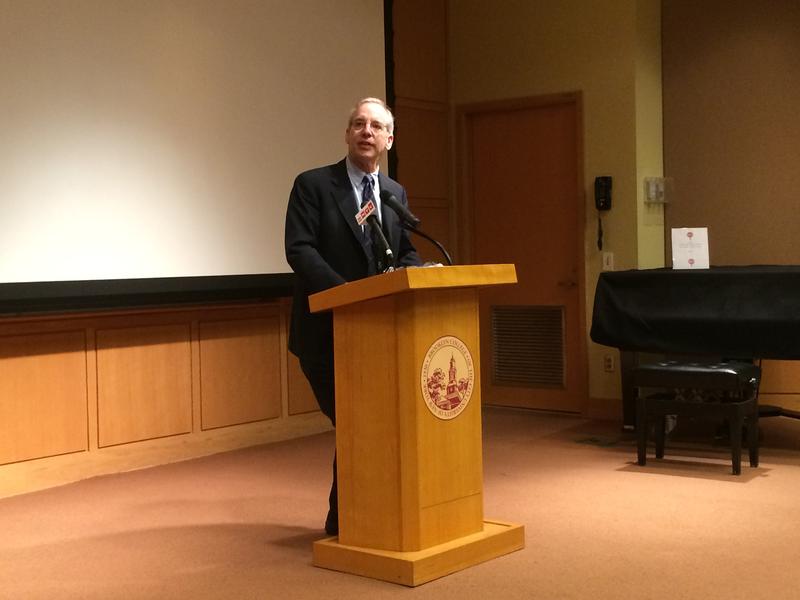 The head of the New York Federal Reserve met with business and community leaders in Brooklyn as part of a whirlwind tour highlighting the borough's success stories and its economic challenges.
William Dudley, president of the New York Fed, met with Atlantic Yards developer Bruce Ratner, spoke to a group in Brownsville about the challenges facing low-income New Yorkers, and gave a speech to students and professors at Brooklyn College about the national and regional economies. And that was all before lunch. 
During his tour, he touched on the fact that rising home prices in Brooklyn are a double-edged sword.
"Brooklyn is improving, which is a good thing, but then that's causing housing rents and housing prices to rise and that causes affordability issues," he said.
As for jobs, Dudley said leisure, hospitality, and retail businesses that employ low-to-mid-wage workers are growing fast across the borough and provide hope for future job creation.
Brooklyn's 8.2 percent unemployment rate is still higher than the city average. According to Dudley, there needs to be better job retraining and education to get people plugged into the labor market. 
After lunch, Dudley toured part of the Brooklyn Army Terminal to meet businesses that have taken up residence there and stopped by Etsy, a tech startup in DUMBO that acts as an online marketplace for crafts, handmade goods and other products.