NY Dems Divided on Strategy for Juvenile Justice Reform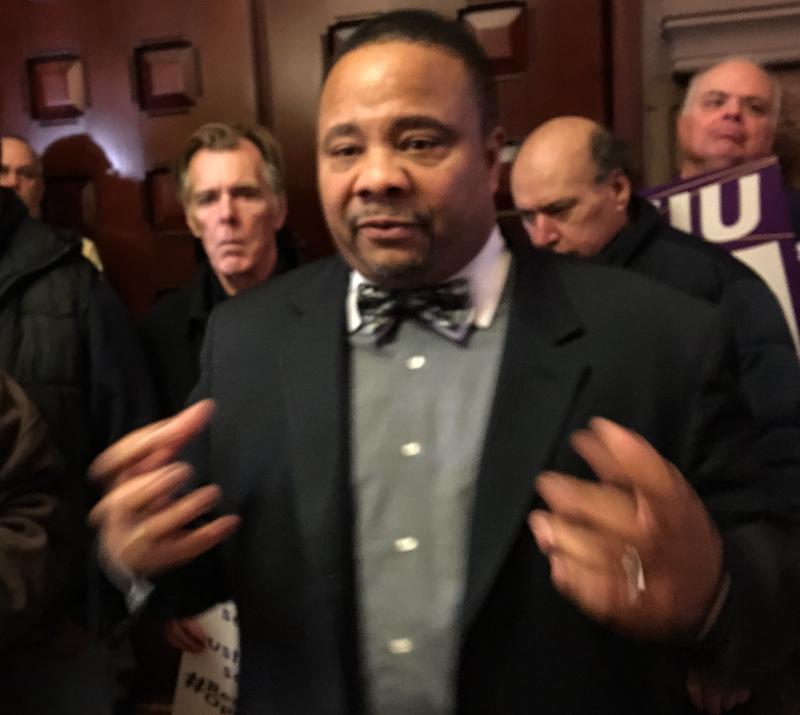 They come from neighboring districts in central Brooklyn, and they're both say they're progressive Democrats.
But sitting next to each other at a panel during the annual Albany ritual known as "Caucus" — a large gathering sponsored by the New York Association of Black and Puerto Rican Legislators — Senators Kevin Parker and Jesse Hamilton blamed each other for failing to ease the criminal prosecution of adolescents as adults.
New York and North Carolina are the only two states that routinely prosecute 16- and 17-year-olds as adults. Since 2012, Assembly Democrats and Governor Cuomo have backed efforts to make age 18 the cutoff, but efforts have stalled in the Senate, where Republicans hold the majority.
Hamilton recently joined the Independent Democratic Conference, a now eight-member faction that boosts the GOP's otherwise one-vote majority. Parker confronted Hamilton with his frustration.
"We have a bill, [and] everyone should just get behind the bill and move it forward," Parker said. "But we can't do that, because we have renegade Democrats holding up an illegitimate Republican party."
Hamilton said that after years of objections, some of his GOP allies were coming around and would soon submit a bill of their own. He said regular Democrats have been unable to get the deal done. 
"Right now the Republicans are in control, so the only way you're going to pass a bill is if the Republicans come on board," he said. "To me, if I have to talk to a Republican to get a bill passed, and affect 23,000 kids coming out of black and brown communities, I don't have a problem with that."
Assemblyman Michael Blake, who moderated the panel, pleaded with the two men to set aside political differences in order to keep the younger teenagers off of Rikers Island and out of adult prisons.