NY Community Mourns Deaths of Israeli Students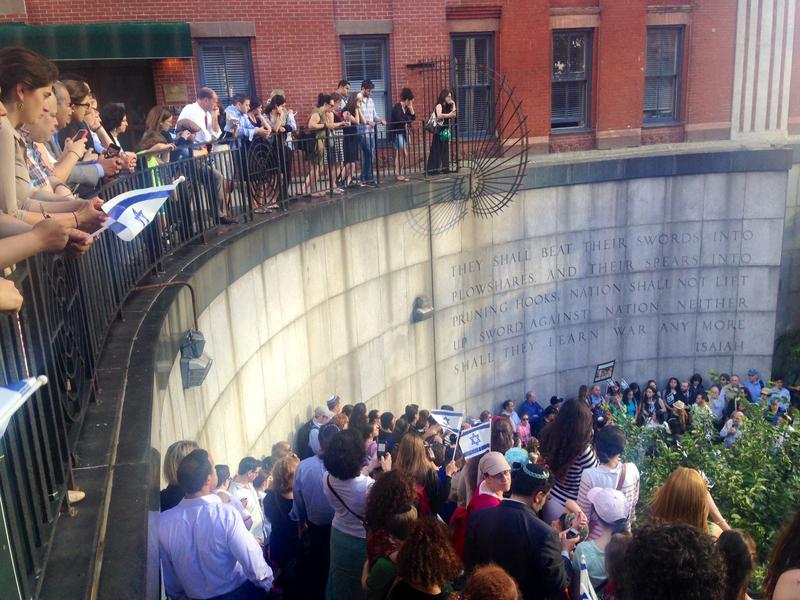 About 200 people marched to the United Nations from the Israeli Consulate in Manhattan to mourn the deaths of three Israeli students.
Naftali Fraenkel, 16, Gilad Shaar, 16, and Eyal Yifrach, 19, were found hastily buried in the West Bank near their yeshiva.
Fraenkel was also a U.S. citizen with ties to Brooklyn.
At the vigil Monday, Rabbis led the group in prayer and in a moment of silence. They called on the UN to speak out against the deaths.
Sophie Tulkoff, who attended the vigil, was in tears. She says she lived in Israel recently.
"I actually served in the [Israeli] Army last year," she said. "And right now I'm just thinking about all my friends. It's just an unbelievably bad situation."
The teens had been missing for more than two weeks. Israel accused the Palestinian militant group Hamas of being behind the abductions and launched a frantic manhunt throughout the West Bank, arresting nearly 400 Hamas operatives in the process.
President Obama and moderate Jewish groups have urged Israel and Palestine not to let the incident escalate tensions between the two parties.

With the Associated Press