NY and NJ Democrats Lining Up to Challenge Republican Congressmen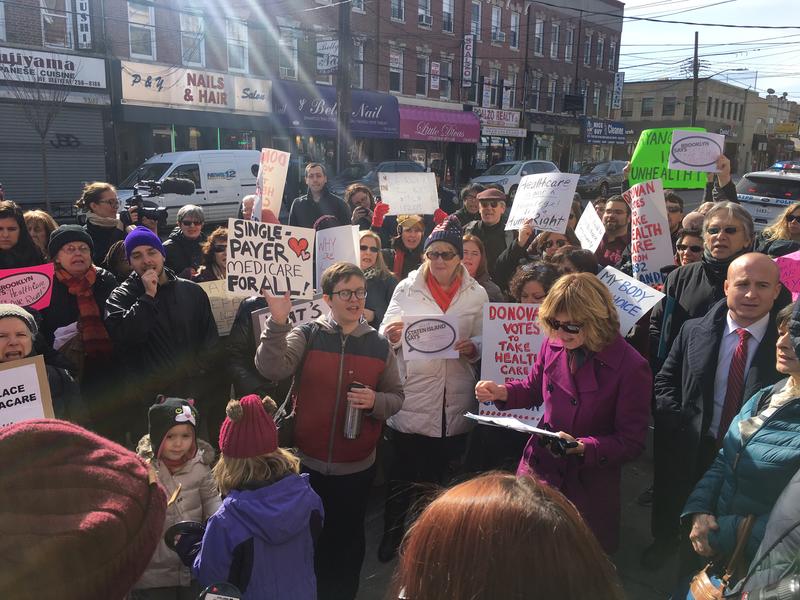 If Democrats want to win back the House of Representatives next year, they'll have to flip as many as 24 seats, and their best chances are in three places: the California suburbs, the Sunbelt suburbs, and the Northeast.
In Republican Dan Donovan's Staten Island and Brooklyn district, four Democrats have already filed to run against Donovan, even though he voted against the health care bill. On Long Island, Republican Lee Zeldin has picked up an opponent. And Antonio Delgado, a New York City lawyer, announced Monday that he'll challenge incumbent John Faso for his seat representing the northern Hudson Valley. 
In New Jersey, the busiest district is the Seventh, where four Democrats have filed to run against Leonard Lance. In the 11th district, two Democrats and one independent have already filed to run against Rodney Frelinghuysen, whose vote for the Republican health care bill was particularly controversial.
And adding to the regional pressure is New York Gov. Andrew Cuomo, who's holding a rally in New York City Tuesday to "take back the House district by district." He's up for re-election next year, and may also be a presidential candidate in 2020. 
WNYC's Washington correspondent John O'Connor spoke with Richard Hake about how opposition to Trump is causing early activity in local swing districts.